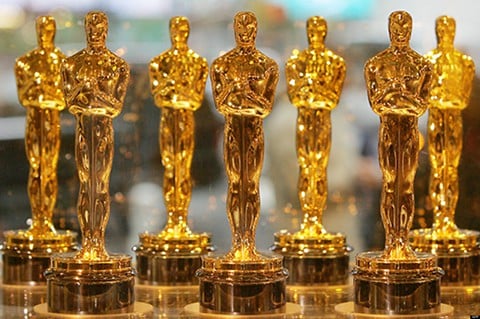 Yesterday, the Academy of Motion Picture Arts and Sciences published the official list of 81 contending countries / films that will be vying for this year's Best Foreign Language Film. The Academy created this category in 1956 and though it has had more than its share of controversies it's also cast a major American spotlight on several foreign masterworks and helped familiarize audiences with geniuses like Federico Fellini, Pedro Almodóvar, Ingmar Bergman and more.
(Here are the trailers of their selections if you'd like to dive deep)
After recently tinkering with their selection / voting process, the category has had a remarkable run handing wins to modern classics like Iran's A SEPARATION, Austria's AMOUR, and Poland's IDA while also honoring genuine crowd pleasers (Argentina's WILD TALES), experimental dazzlers (Chile's NO, Greece's DOGTOOTH), and handsome traditional gems (Denmark's A ROYAL AFFAIR) with nominations. In other words, if you seek nominees from this category out (most of them do hit theaters and dvd) you will likely be pleased with what you find.
Each year the Academy weathers attacks on its lack of diversity, while everyone chooses to ignore Oscar's most diverse category –this one! In this category you get multiple languages, filmmaking styles, skin of every color, people of every religion. You even get (gasp) female directors; thirteen of this year's submitted films are directed by women, something we know Hollywood has yet to get truly comfortable with.
This annual global party always includes a few LGBT films, too. Not that that coveted gold statue tends to swings our way. We all remember "Black Sunday" when Oscar shamed itself by rejecting Brokeback Mountain (2005) as Best Picture. And Oscar has yet to crown an out gay actor even when they've got worthy candidates (like Sir Ian McKellen, both times he's been up for it!) while they continue to hand trophies to straight actors who are "brave" enough to play LGBT … "ACTING!"
This year Oscar's foreign competition list has five LGBT films.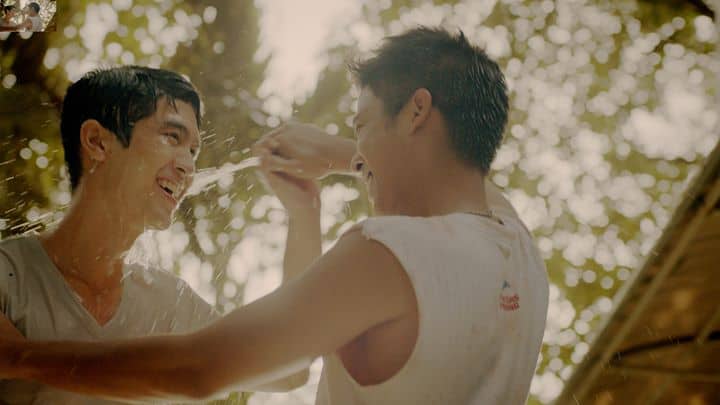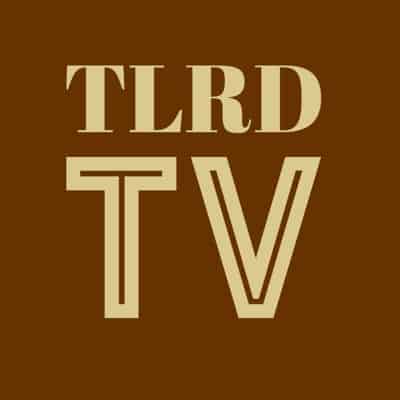 HOW TO WIN AT CHECKERS (EVERY TIME) – Thailand
A young orphan boy fears that his older gay brother will be drafted in this coming-of-age film. Who will care for him if he is? This debut feature from Josh Kim has picked up great reviews and a few LGBT film festival prizes along the way. It's also referred to as "My Hero" in some articles which is confusing but foreign titles do have a way of shifting depending on who is doing the translating, distribution, and promotion. We'll keep you updated on this one as we'll soon be speaking with the filmmaker!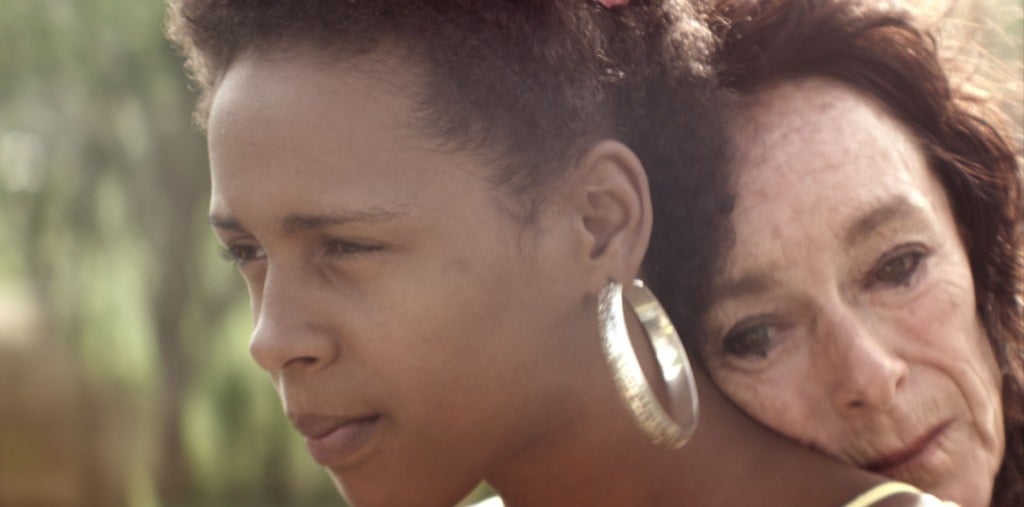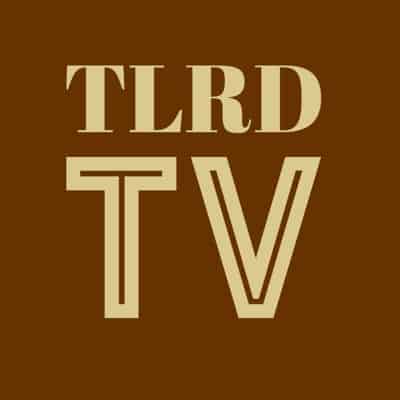 SAND DOLLARS – Dominican Republic
This sensitively shot movie follows the ambiguous relationship between a wealthy older woman and her young lover, a Dominican girl with a boyfriend on the side. The boyfriend doesn't mind so much as long as there's cash flowing. The blurry lines between emotional attachment and transactional codependency are explored. This lesbian drama features fine work from the enduring Geraldine Chaplin (Talk to Her, Doctor Zhivago) and opens in the US in limited release in early November.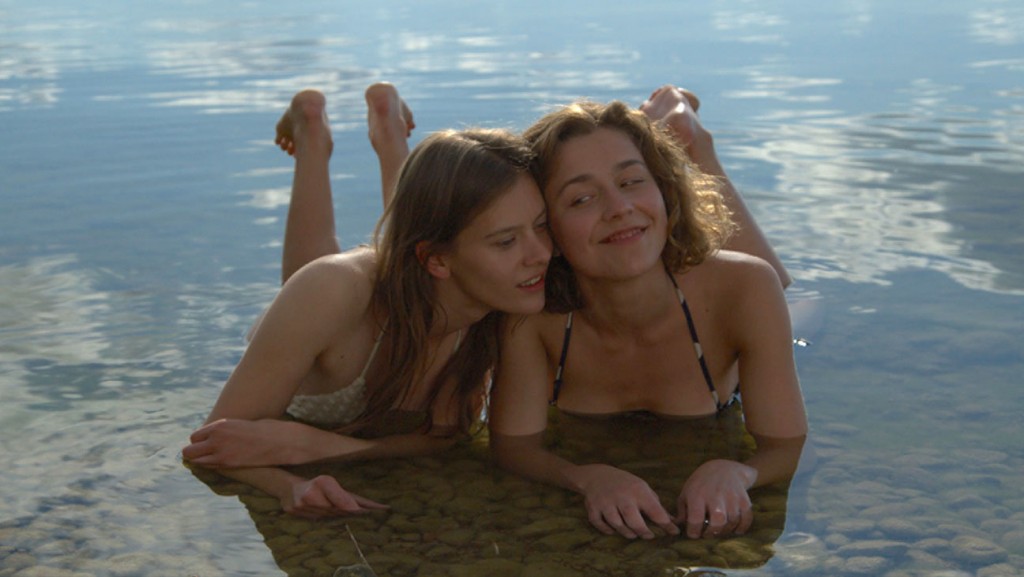 https://vimeo.com/123686886
THE SUMMER OF SANGAILE – Lithuania
This teen romance won the directing prize for World Cinema at Sundance. It's about a girl who dreams of becoming a pilot and the beautiful, fearless girl she meets in the Lithuanian countryside. The Summer of Sangaile will play at New Fest in NYC on October 24th.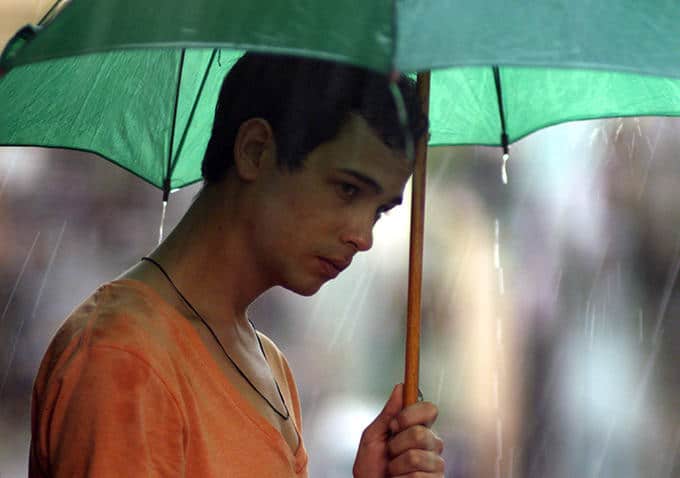 VIVA – Ireland
Here's an odd situation for trivia lovers:  Oscar submissions in the foreign language film category need to be substantially creatively driven by the country in question. But how to quantify that? Oscar has, in the past, let the question of a movie's nationality slide a little if the director, the chief creative force if you ascribe to the auteur theory,  was from the country that's doing the submitting. So Ireland's submission (it's only their fourth as their films tend to be in English) has the odd distinction of being a Spanish language drama set in Cuba. The director and writer are both Irish though which is why, we presume, the Academy allowed it. The movie is about a teenager who wants to become a drag performer and his ex-con father who doesn't understand. Viva reportedly got a warm reception at the Telluride Film Festival but promotional materials (including a trailer) are still hard to find. There's no word yet on a US release but Benicio del Toro is an Executive producer so the film knows people in high places.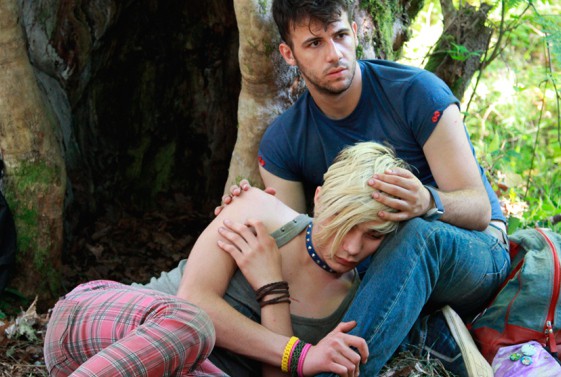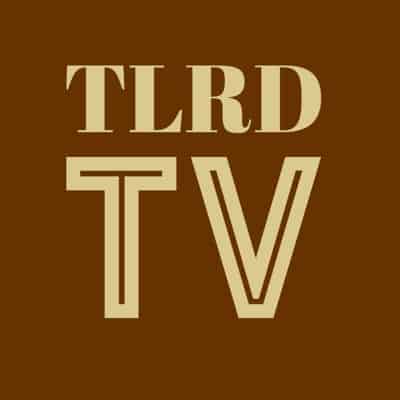 XENIA – Greece
Xenia is the story of two brothers, one of them gay, who are searching for their birth father in Greece. Strand Releasing will platform Xenia in select cities starting this Friday.
If you're interested in more information about this category, here are trivia and detail-filled charts for your perusing pleasure.
Nathaniel Rogers would live in the movie theater but for the lack of wifi, blogs daily at the Film Experience. Follow him on Twitter @nathanielr.