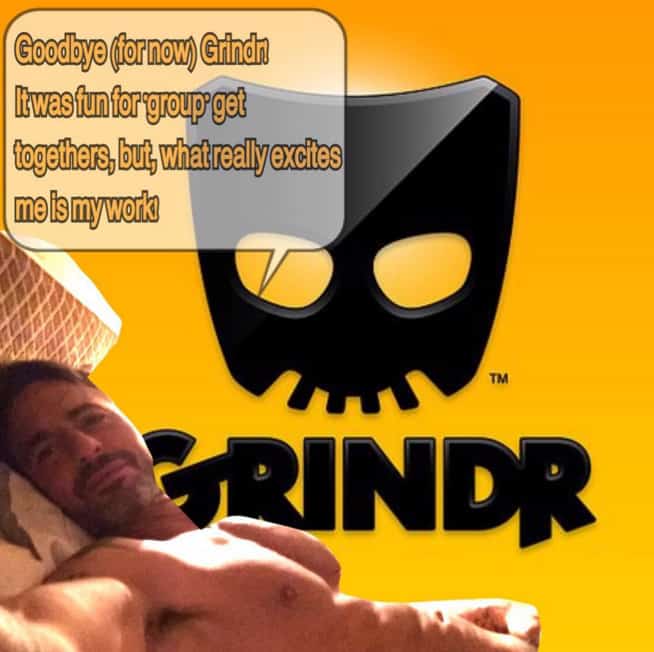 Fashion designer Marc Jacobs is responding to a report that he had a "wild" 10-person gay orgy over the weekend using gay hookup app Grindr to invite his guests.
The report, published in Page Six, cited a source that claims to have attended the party:
"Everyone was in their 20s," said the source, who claimed the party raged at Jacobs' home and lasted from the weekend into Sunday morning.
But "people weren't as good-looking as I expected," the source sighed. "I expected Lorenzo Martone beautiful. They were average, chill people who didn't have any attitude, which was really nice." That is nice at an orgy! Martone is Jacobs' Brazilian former fiancé, whom the designer began dating in 2008. They split in 2010.
A source said some guests at the party were using drugs "G," for club drug GHB, and "Tina," a form of crystal meth. Jacobs is reportedly sober.
Jacobs seemed to confirm that the event had taken place with two posts on Instagram responding to the report. The first post was playful, with an image of Jacobs superimposed on the Grindr logo, saying adieu to the app. Jacobs captioned the photo, "Yup. I'm gay. Sometimes I enjoy sex. Sometimes! #stillonlyhuman#callmemarc #yourstotry…maybe."
The second post called out Page Six's 'source' for "talking sh*t":
Wild??? I'd say "MILD". And to whichever guest benefitted from calling this misinformation into the Post, I only wish you good health, happiness, and a long life to enjoy taking advantage of the kindness of strangers and talking sh[*]t about others.#reallyqueen?
Jacobs also responded to a story in the NY Post that called into question what it termed as the "mystery" of Jacobs' "bizarre behavior" and "business troubles", implying both might have something to do with drug use. Again using a screen-grab of the article in question, Jacobs went after the author of the article, captioning the picture in part,
"If you were a real writer and not the parasite feeding off of the successes and failures of others I wouldn't bother writing my thoughts here. I do feel sorry for you. Please know you are in my prayers. I hope you will someday find something, somewhere that gives you pleasure…and not at another's expense. Should that moment happen for you, please don't thank me. I only wish the best for everyone. Even you. Sincerely and disrespectfully, Marc (Jacobs).#lethimwhoiswithoutsincastthefirststone #youwannacomeforme?"