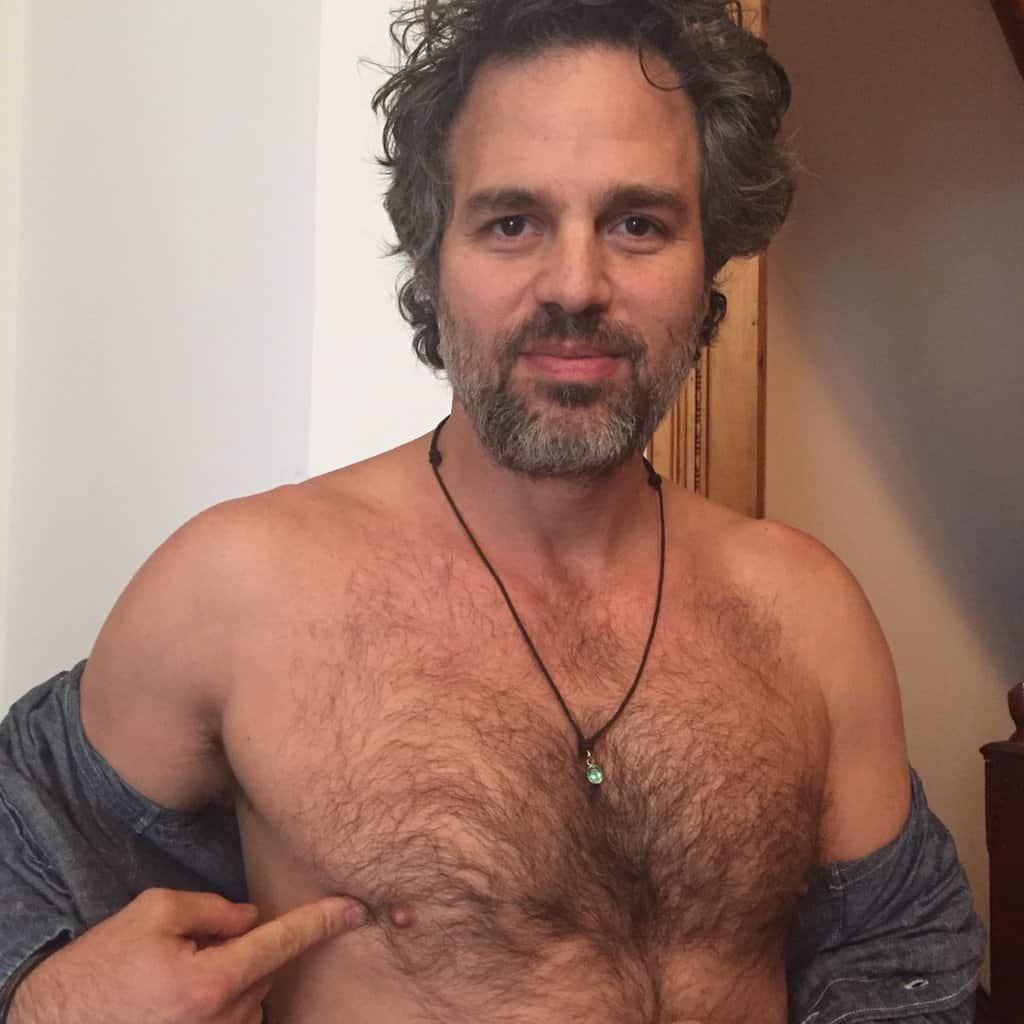 Mark Ruffalo is pointing to his nipple in support of #InTheNipOfTime, a campaign to bring awareness to breast cancer, for men, launched by the male cancer awareness group One for the Boys.
Their purpose:
"Our Main Objective is simple: to get men talking about cancer by removing the myths around it, and changing their attitudes towards their health. By bringing some blue to what seems to be a very pink world, we aim to get men paying more attention to their bodies when something might be wrong. Our mission is to educate men through awareness campaigns and live clinics to know the signs associated with cancer."
The #InTheNipOfTime encourages men to take selfies showing off their nips and post them to social media.
We need your help – calling all #guys! Help us catch cancer #InTheNipOfTime – check your chests, show us your selfies and spread the word.

— One For The Boys (@One4theBoys) October 27, 2015
Mark Ruffalo's just helping get things started:
Men get breast cancer too. I'm supporting @One4TheBoys #InTheNipOfTime campaign. Learn more: https://t.co/pqcIgLjxTE pic.twitter.com/drdLwwWDqD

— Mark Ruffalo (@MarkRuffalo) October 27, 2015