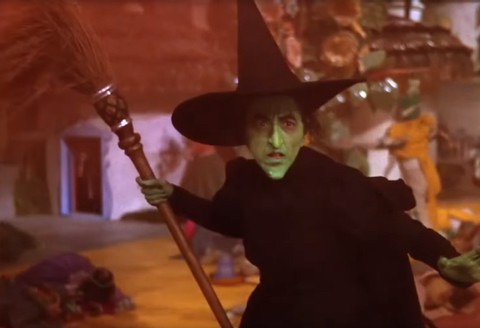 Who's your favorite witch?
If you're queer, chances are you have a favorite or love so many you'd have a hard time choosing, so says Matt Baume. In a new video, Baume explores the affinity queer people often have towards witches–be they sexy, sassy or otherwise notable. Witches, Baume explains,
"are powerful women who step outside their gender roles to wield incredible control…ordinary people don't understand them…they're outcasts…eternal outsiders…they have to learn to be fearless and brave on their own."
But their outsider status also becomes the source of their greatest strength:
"Their struggle is our struggle, whether you're rejected because you're green or because of who you want to take to the prom, there's always that moment when you realize you'll never be like the mainstream. Somewhere out there, there's a coven with your name on it, and it's up to you to fly off on a broomstick and find it."
Amen, girl.
Watch, below: