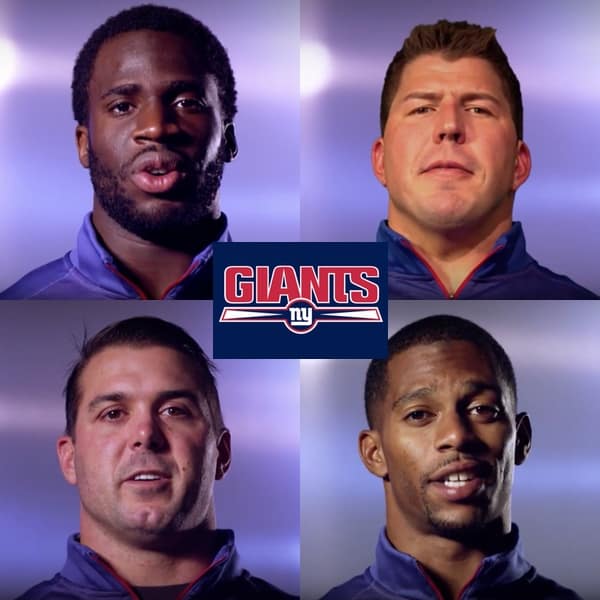 In a video released Sunday, the New York Giants became the first NFL team to publicly endorse the You Can Play Project, which aims to end homophobia in sports.
The Giants Foundation also provided a grant to the project, and the team will host a You Can Play tailgate and game day event Dec. 20 when the Carolina Panthers visit New York.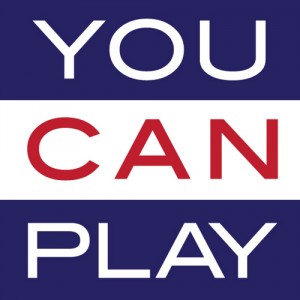 The video, released just before the team's big win over the Dallas Cowboys, features six current Giants players: cornerback Prince Amakumara, kicker Josh Brown, defensive tackle Cullen Jenkins, wide receiver Victor Cruz, offensive lineman Weston Richburg and running back Shane Vereen. But the effort reportedly was spearheaded by Hall of Fame linebacker Harry Carson, who also appears in the video.
From the You Can Play Project:
The video showcases Carson and the current giants speaking about opportunity for all athletes to be "judged only by their talent, character and work ethic."
"You Can Play is proud to receive the Giants' tremendous show of support," said Wade Davis, You Can Play's executive director and a former NFL player. "The entire Giants organization has committed to inclusion for all, including LGBT athletes and fans. The vocal support of alumni like Harry Carson, the Giants' front office staff, and current players sends a giant message to all sports fans, especially young fans, everywhere.  We are thrilled that the Giants are leading the charge in the NFL for LGBT inclusion."
Jim Buzinski at OutSports notes that the video doesn't include the words "gay," "LGBT" or "homophobia," so those unfamiliar with the You Can Play Project may not know what it means.
"Still, it's great that the Giants have stepped up and let's hope more NFL teams follow suit," Buzinski writes.
The Giants were heavily criticized in 2014 for hiring former wide receiver David Tyree as director of player development. Tyree, famous for the miracle catch that helped the team win Super Bowl XLII, campaigned against marriage equality in New York in 2011 and publicly advocated "ex-gay" therapy. However, Tyree later reportedly reversed his stance on gay rights.
Watch the Giants' You Can Play video below.