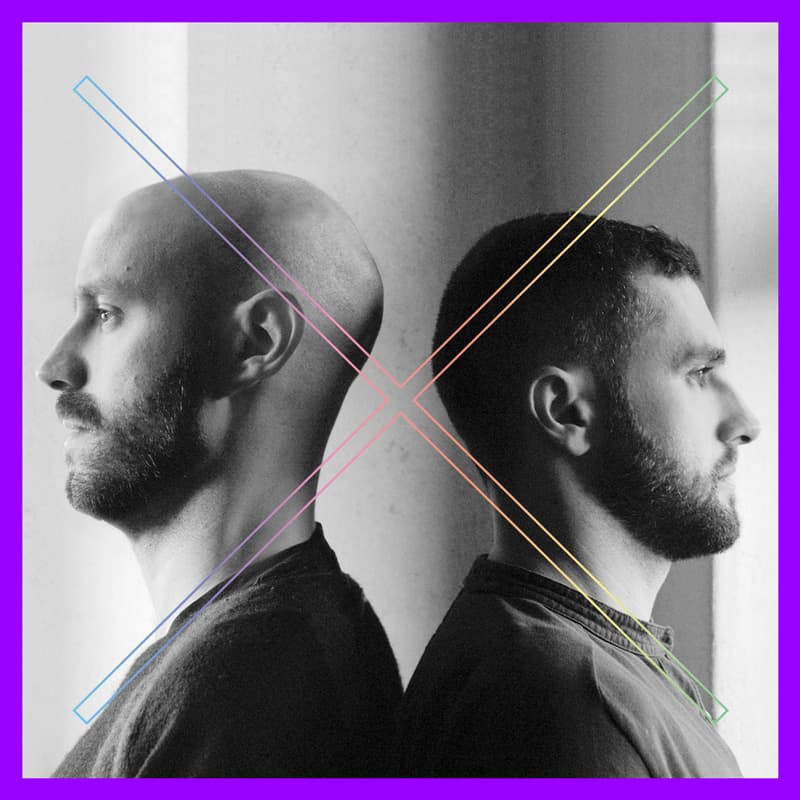 BY TAD HAES
During the '70s and in early years of the '80s, while both gay and straight audiences got down across the globe and mainstream disco music reached its peak in nightclubs, other worlds were also being unveiled – literally. For the first time in history, humanity laid eyes on real photographs of Jupiter, Saturn and their moons. Frozen water was discovered in Mars, a Soviet probe landed on Venus, and the Space Shuttle program began. As disco music and space exploration evolved, it was natural that both worlds would eventually collide. Artists such as Giorgio Moroder, Patrick Cowley, Cerrone, Space and Boney M drew influence from futuristic sounds to create legendary dance hits that would change music forever, notably Donna Summer's now iconic 'I Feel Love.' The Saint nightclub opened in New York City featuring its infamous 38-feet-high dome and planetarium projector, luring massive gay crowds into dancing marathons under images of stars and galaxies and fueled by hi-NRG and futuristic disco.
The year now is 2015, and space exploration is more exciting than ever: Voyager 1 is the first man-made object to leave the Solar System, Pluto was photographed for the first time, flowing water is confirmed on Mars, we landed a probe on a comet. And dance music follows as it did before, with the so called space disco genre being once again en vogue.
[soundcloud url="https://api.soundcloud.com/tracks/227304663″ params="color=9900ff&auto_play=false&hide_related=false&show_comments=true&show_user=true&show_reposts=false" width="100%" height="166″ iframe="true" /]
Discodromo – the Italian-born, Berlin-based duo formed by Giacomo Garavelloni and Giovanni Turco – is well known in the German capital's gay scene through their successful Cocktail d'Amore parties/record label (created alongside Berghain's Boris), which usually go on with as many as 36-hours of non-stop house music and techno. As producers, they are famous for house and techno releases with a space disco twist. Their latest original production, 'A Come Andromeda,' still doesn't have an official release date but can already be appreciated in its entire futuristic glory.
[soundcloud url="https://api.soundcloud.com/playlists/155186603?secret_token=s-fXeXT" params="color=9900ff&auto_play=false&hide_related=false&show_comments=true&show_user=true&show_reposts=false" width="100%" height="450″ iframe="true" /]
Jeffrey Sfire "is a fag that plays 80's italo, high nrg, chicago house, and everything WBMX. He's real real real" – so he describes himself. He has released on Cocktail d'Amore in the past ('Sfire2'), and his most recent record, 'Sfire6,' is out now on the label Ultramajic, filled with retro-synths and '80s italo-disco vibes. The full version of the release can be heard on Spotify, and if you live in New York, you can dance to Sfire's music at Xanadude's upcoming Halloween party.
The Emperor Machine is no stranger to our column, and it is only fitting to include his latest track, the spacey 10-minute remix of Flash Atkins' 'Summer of Love.'
London producer Toby Tobias is gearing up for his second full-length release, Rising Son, which follows his acclaimed debut album Space Shuffle. 'The Wonder' is the first single and features vocals by Be Atwell and, of course, a heavy dose of synths and space-inspired sounds.
Brooklyn's Jacques Renault is still surfing the waves of his brand new debut album Zentrum, but that doesn't mean he is done with work for now. Forthcoming is the new Silver Machines EP with two original tracks, each accompanied by alternate mixes – including Force of Nature's version of 'Fromage à Trois' with a bonus sample of Sylvester's hi-NRG classic 'Take Me To Heaven.'
OCCUPY THE DISCO (OXD) is a gay, New York City-based DJ collective who got their start curating alternative night life and music events for the LGBT community. The OXD Mirror serves to showcase house, disco and techno tunes that are definitely off-the-beaten-path but rightfully deserve the attention of the gay ear.
Check out these tracks and more on our Soundcloud. For more information on OXD, visit our website at www.occupythedisco.com, like us on Facebook, or follow us on Twitter/Instagram: @OccupyTheDisco.