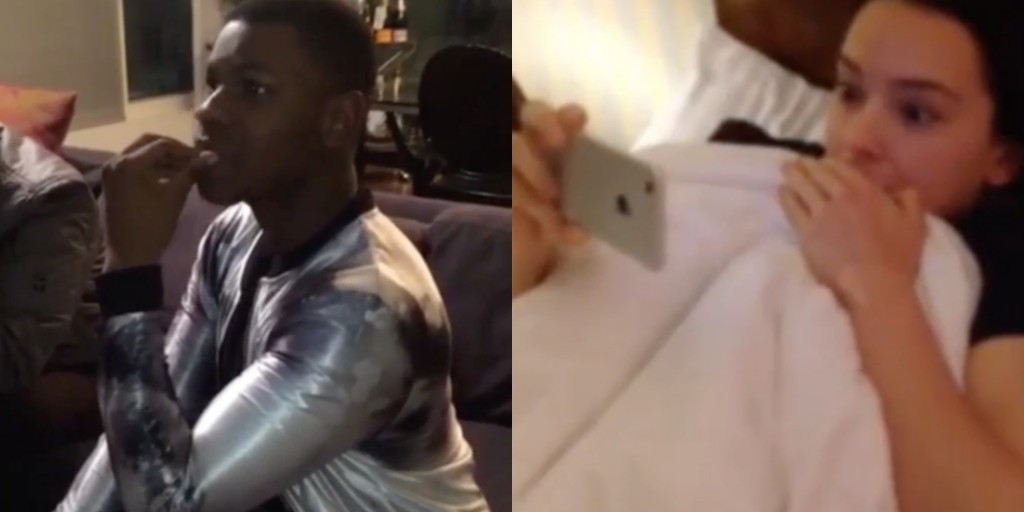 Yesterday, the trailer for Star Wars Episode VII: The Force Awakens dropped and the internet just about lost its mind. Included among those losing it over the new trailer? The film's stars  John Boyega and Daisy Ridley, both of whom are featured on the movie's new poster. 
The actors shared their reactions to the trailer on Instagram, as GQ notes. Boyega posted the below video with the caption,
"THE TRAILER IS JUST EEEEPPPPPPPIIIIICCCCCCC! Star Wars is back! gaaaaaad laaaaard! You know what! Let me just relax because this kind God oooo! Lmao! Seriously congrats to everyone ! December 18th!"
Ridley meanwhile was overcome with emotion:
"Staying in a little b'n'b with my friend… Set an alarm to watch the trailer… My friend filmed my reaction. Totally emotional seeing it for the first time and so so so incredibly awed to be part of this incredible legacy #starwars#theforceawakens"
https://instagram.com/p/9CzDvblE6W/?taken-by=daisyridley
Is the force awoken in you?