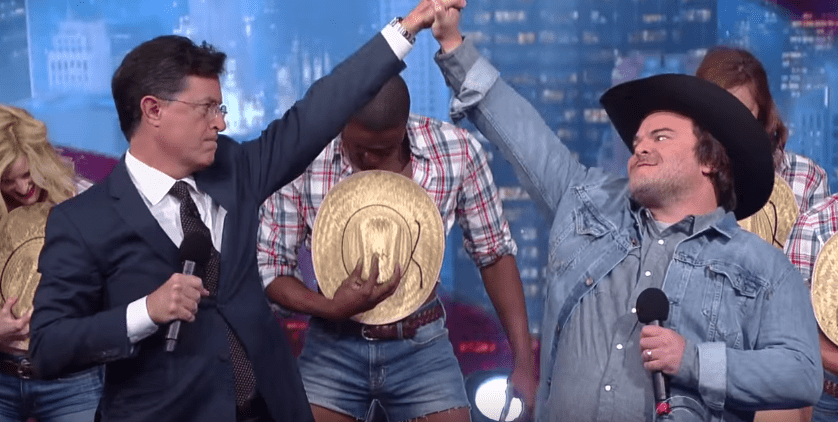 Republican politicians have a penchant for using rock songs at their political rallies that were created by rock stars who, well, kinda hate them. To help Republicans out, late night host Stephen Colbert decided to create a political pop anthem with Jack Black that any candidate can use free of charge.
Said Colbert, "To resolve this conflict, I have written my own pop anthem that is free for any candidate to use. It's generic enough not to offend anyone. But generic enough to be loved by anyone."
However, we can't help but notice that one lyric in the song celebrates "marriage rights"–something that still sadly does offend people, especially in the Republican party. Plus, the current crop of GOP candidates for president have been anything but eager to embrace marriage equality. But we like the optimism, Stephen.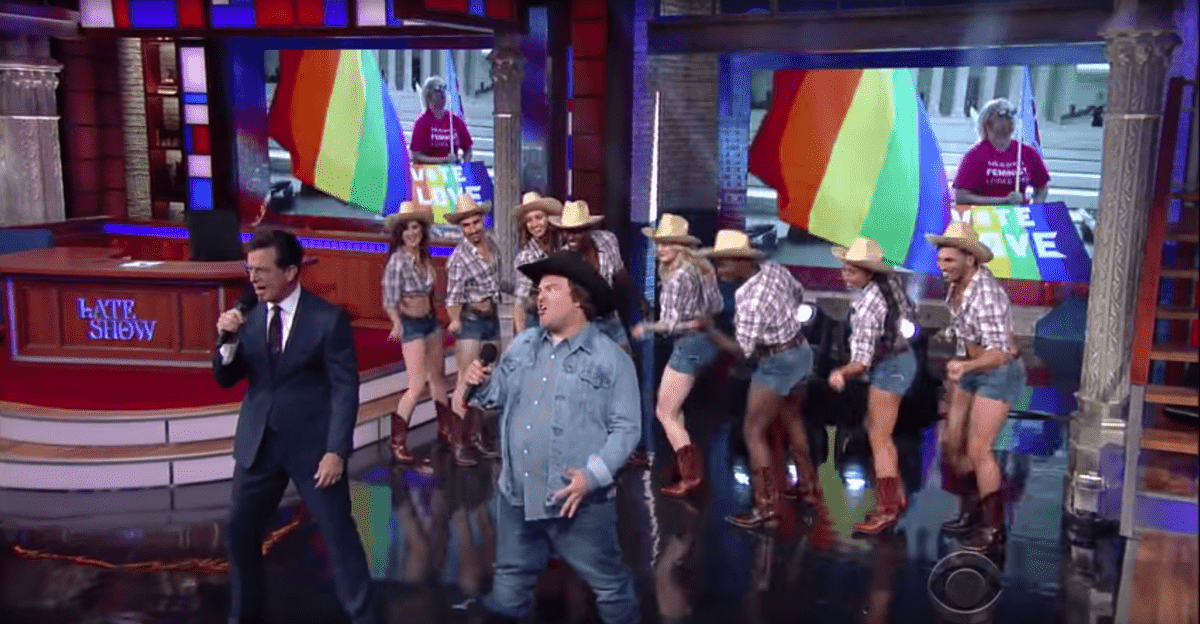 Watch Colbert and Black take it away, below: