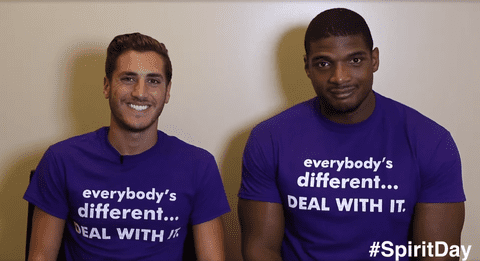 Michael Sam and Vito Cammisano shared a video on YouTube Thursday in support of #SpiritDay, making their first public appearance together in the months.
Reports surfaced in late June that the pair had broken off their engagement. However, reps for both Sam and Cammisano were mum on the subject. Neither were wearing their engagement rings in their video posted today.
Since then, Cammisano started his own YouTube channel that's focused on sharing his journey and discussing LGBT issues.
Watch as Sam and Cammisano each share their stories being bullied and why they're taking a stand, below:
https://www.youtube.com/watch?v=Wn5fOaW7SMs