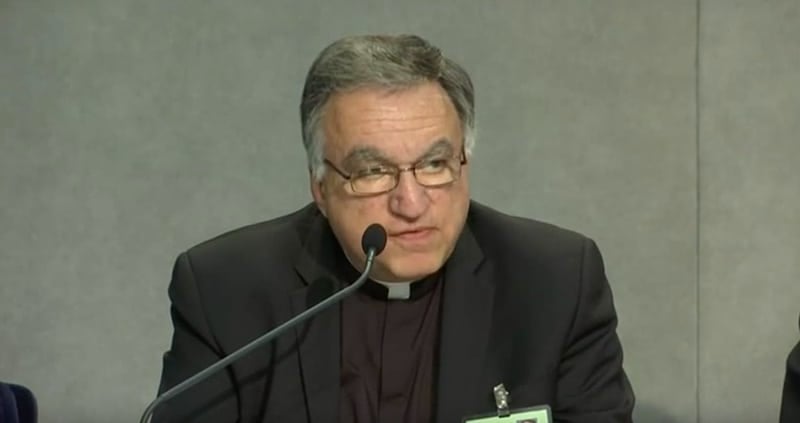 Vatican spokesman Thomas Rosica, speaking at the synod yesterday, talked of the need for the Catholic Church to be more inclusive, particularly with regard to gay and lesbian people.
Religion News Service reports:
The 62 bishops who have so far spoken at the gathering, called a synod, appeared to push back strongly against remarks Monday by Hungary's Cardinal Peter Erdo, who defended the church's exclusion of divorced and remarried couples from receiving Communion unless they've been granted an annulment and remarried in the church.
The Rev. Thomas Rosica, English-language assistant to the Vatican press office, said bishops feel the need to change the language used by clergy with regard to gay people, cohabitating couples or, in the case of some African nations, polygamous marriages.
"There must be an end to exclusionary language and a strong emphasis on embracing reality as it is; we should not be afraid," he said.
Rosica added: "The jubilee of mercy requires a language of mercy, in particular in speaking about homosexuals or gay persons. We do not pity gay persons but we recognize them for who they are. They are our sons and daughters and brothers and sisters."
The synod concludes October 25.
Watch: