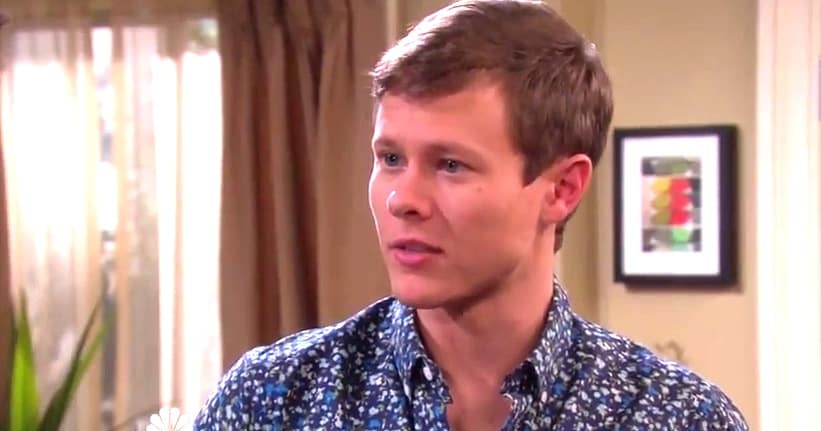 Back in 2011 we posted about Days of Our Lives as its character Will Horton, then played by Chandler Massey, was set to come out of the closet, launching a storyline that would continue until this week. Horton has been part of Days since the character's birth in 1995.
The show decided to kill him off this week, the victim of a serial killer called The Necktie Killer, though his fate has been known and discussed in soap circles for weeks.
Vulture writes:
Will's death, brutally strangled to death on Friday's episode, leaves one remaining gay character on canvas — Paul Narita (Christopher Sean) who joined last year and was revealed to be the secret son of ex-Priest/current-international spy John Black, because this is a soap opera, after all.
Guy Wilson, who was the most recent actor playing Horton, talked about why it happened:
"It was all purely business, and it was all in an effort to revitalize the show and create story space to bring back some iconic characters like Bo and Patch…All the characters who have fallen victim to the serial killer, none of it had to do with problems with the actor or personality. [I am] sad to know that this wonderful period in my career was coming to a close."
Chandler Massey as Will Horton back in 2011: