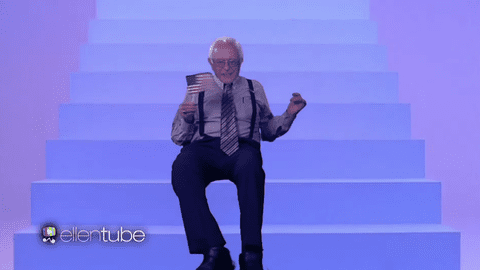 On yesterday's The Ellen Show, host Ellen De Generes talked about the 2016 election and how candidates are desperate to get the attention of young voters. Case in point? Bernie Sanders' new campaign ad in which he dances to Drake's "Hotline Bling", of course.
The video, a parody created by Ellen, shows Bernie getting down to Drake's new beat. No doubt many of those Bernie dancing faces were taken from Sanders' appearance on Ellen's show last month when he danced his way onto the stage.
"Alright, Hillary, it's your move," Ellen said.
Watch: