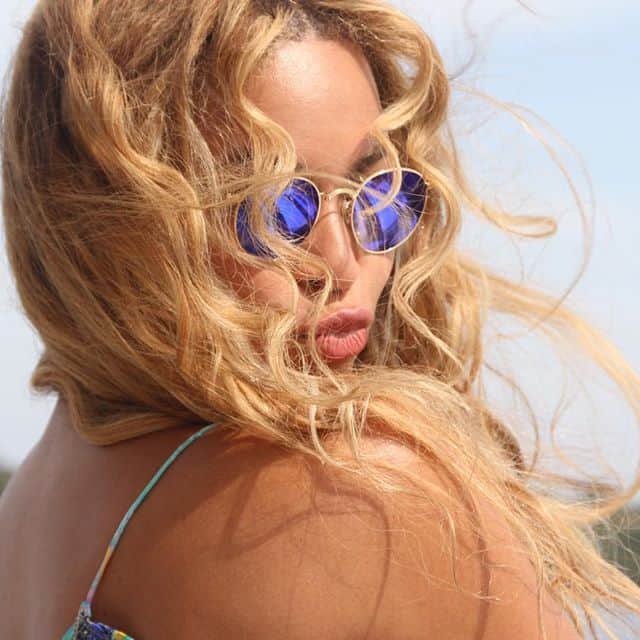 Beyoncé, a noted Houstonian, is being criticized by some of her biggest fans for staying silent on the Houston Equal Rights Ordinance (HERO) even though she received pleas from a three-month hashtag campaign #BeyBeAHERO which boasted more than 10 million impressions.
Writes Media Matters LGBT program director and Beyoncé fan Carlos Maza:
In August, I wrote a blog asking Beyoncé to make a single Instagram post in support of HERO. My decision to focus on Beyoncé wasn't random. She's spoken supportivelyabout the LGBT community before. She's occasionally chosen to use her Instagram account to take positions on social issues. She's the world's most famous Houstonian — the "Visit Houston" website has a page dedicated to Beyoncé, who said "this will always be home to me!" And with fifty million followers, she has one of the most influential social media presences in the world. A single post from her would have motivated young voters to the polls, focused national attention on the fight over HERO, and dramatically reframed the narrative away from the talking points of HERO's opponents, who ended up saturating media coverage of the ordinance.
To my surprise, a group of young Houston activists turn the post into a fully-fledged online campaign. Before I knew it, HERO supporters in Houston were using the hashtag #BeyBeAHERO to urge Beyoncé to back the ordinance on social media. During a time when many LGBT activists would have been groaning about the prospect of a public vote, there was a kind of electricity surrounding the idea that a scrappy group of Houstonians might be able to convince the world's biggest pop star to help them protect the ordinance they had fought so hard for.
The campaign garnered the attention of local and national media outlets including NBC, Buzzfeed, Vox, Salon, Upworthy, Houston Chronicle, and Texas Monthly. Major LGBT organizations, including GLAAD, Courage Campaign, and the National LGBTQ Task Force joined in asking for the superstar's help. Even Sylvester Turner, the leading Democratic mayoral candidate in Houston, launched a petition asking Beyoncé to back the ordinance.
But despite repeated requests for help from HERO supporters in Houston, Beyoncé declined to comment.
Election day came and went without a peep from the world's most famous Houstonian, though she was, Maza notes, very active on social media posting photos of pizza and cocktails.
Adds Maza:
No celebrity is obligated to weigh in on social issues. Beyoncé is one of the most powerful women in the world, and she doesn't owe her voice, her influence, to anyone but herself. Being an artist doesn't require someone to also be a social justice warrior, and Beyoncé is entitled to avoid political disputes in the name of protecting her public brand.
But at least part of that brand has thus far suggested her support for the LGBT community. HERO offered her an incredibly simple opportunity to demonstrate that support when her fans and her hometown needed her the most.
He concludes: "…as hard as it is to say this, her refusal should raise serious questions about her support for her gay, bisexual and transgender fans."
What do you think? Does Beyoncé have an obligation to get involved with LGBT  and other social issues like Rihanna, Madonna, Hozier, Macklemore, and other artists who have stepped in at various moments when a powerful public figure's voice was needed?
(top photo – instagram)