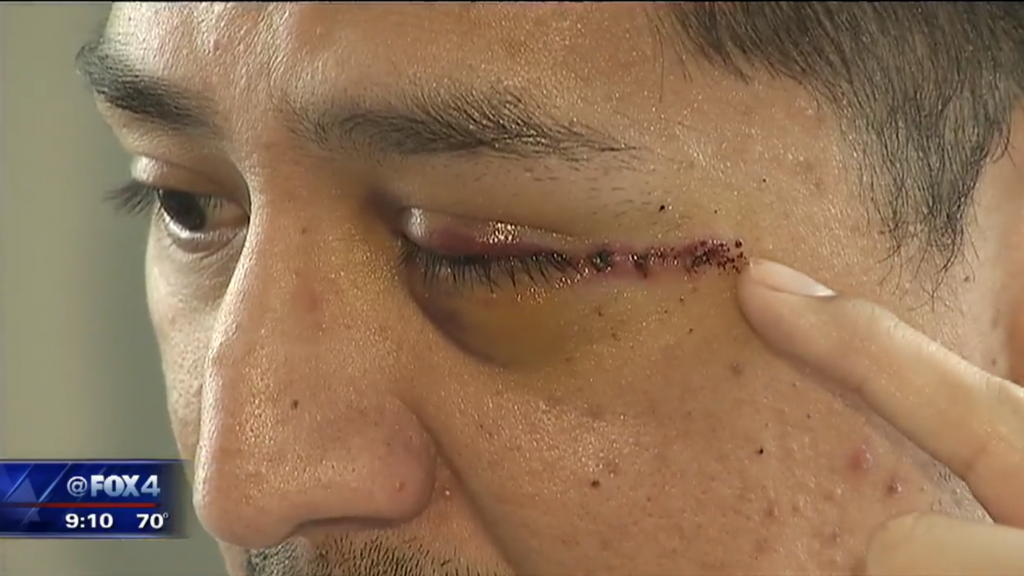 Michael Dominguez was leaving Station 4, Dallas' largest gay nightclub, in the early morning hours of Oct. 2 when he was knocked unconscious by an unknown assailant, before being stabbed in the eye, behind the ear and on his side.
Dominguez, 32, was found lying on the ground bleeding on Cedar Springs Road, the street that bisects the city's gay entertainment district.
Dominguez's attack was one of at least 11 brutal assaults and robberies in in the last few months in the Dallas gayborhood, prompting calls for increased police patrols, more security cameras and improved lighting.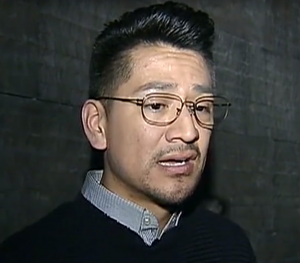 Now, Dominguez has launched a support group for other hate crime survivors, and is raising money to assist them with basic necessities like rent. S.O.S., or Survivors Offering Support, met for the first time this week. From the group's crowdfunding site:
Our mission is to be "first responders" to survivors, ensuring their mental and physical well-being is taken care of. We offer support groups and referalls to licensed counselors, as well as financial aid to those who qualify. All services are free of charge, and all funds raised go directly to survivors and their families.
This group was formed in reaction to violent crimes committed in the Oak Lawn area of Dallas TX–a vibrant LGBT community. Our hope is to erradicate violence from our community, and to provide support and fellowship until our mission is accomplished.
KDFW-TV reports:
"Just knowing that people know that there's a safe place for them to come and talk about whatever it is they need to talk about stemming from their attack, that's what I'm hoping," Dominguez said.
"They're banding together to provide moral support, counseling and a safe environment for people to take that burden that has been placed on them as a crime survivor, and share it, and lift it, so it's not as painful," said Rafael McDonnell, a spokesman for the city's LGBT community center.
Dallas police haven't made any arrests in the string of brutal anti-gay attacks, and only one of them has been formally classified as a hate crime. A $5,000 reward has been offered for information on the suspects.
Michael Doughman, executive director of the Dallas Tavern Guild, a local association of gay bars, drew criticism recently for suggesting victims were to blame for the attacks, since some were walking alone and intoxicated late at night. But Doughman has since changed his tune, issuing a statement this week saying:
"We find that there is nothing positive accomplished by dividing our community through blaming any particular entity for these problems. It is clearly the criminals who bear complete blame for these attacks and we as customers, businesses, owners, employees, landlords, city officials and police must be united in our efforts to control this problem."
Watch KDFW's report below.