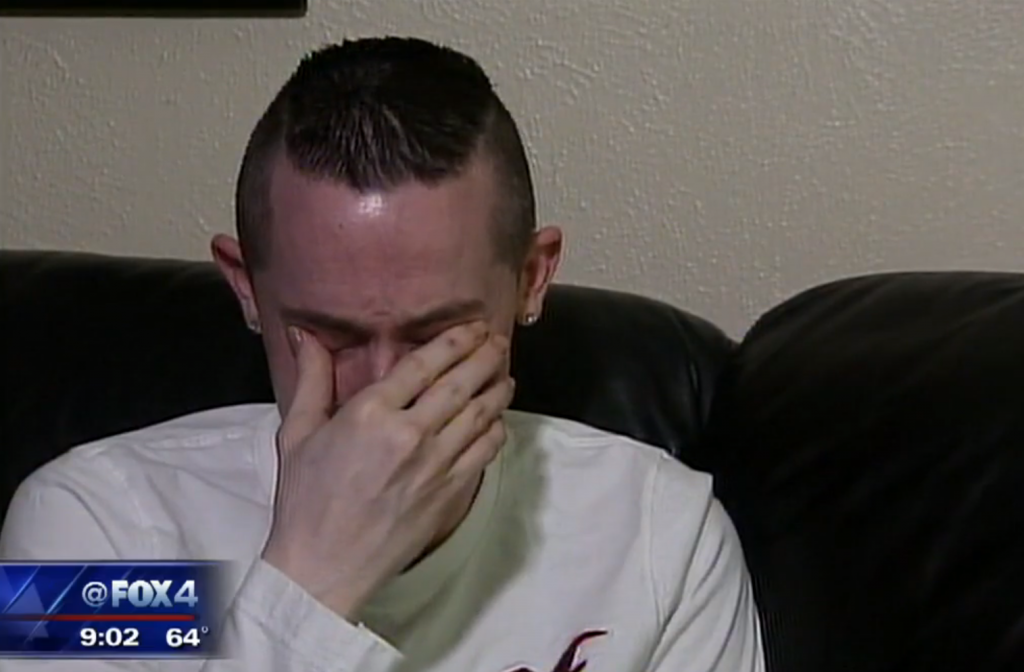 A string of violent anti-gay attacks continued in Dallas this week, with two more young men robbed in the city's Oak Lawn neighborhood early Monday.
Dallas police are now offering a reward of $5,000 for information leading to the suspects in a string of nine robberies and assaults that occurred in the city's gay entertainment district in September and October.
On Sunday night, LGBT activists staged a rally in response to the attacks, but hours later, two gay men were robbed.
From KDFW-TV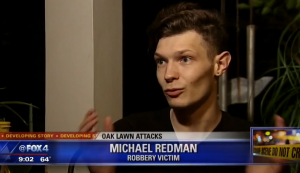 :
Sean Gonzalez (above) says he was walking
 home alone from Cedar Springs in Oak Lawn when a man stepped out of an alley and a second with a gun came up behind him.
"The next thing I know the other guys is taking things out of my pockets," said Gonzalez. "My eyes
 are closed.  I have no clue what's going to happen next…the guy takes everything out of my pockets. I get knocked on the ground and they just start kicking me.
The other victim, Michael Redman, was returning to his parked car from the Tin Room, a gay dancer bar, at about 2 a.m.:
"When I turned back around, he was right up against my face, literally just right there," said Redman. "He held me up against my door and kept demanding my car keys."
The man threatened to kill him, took the cash out of Redman's wallet and his car keys and called Redman gay slurs.
Rafael McDonnell, a spokesman for Dallas' LGBT community center, believes the latest incidents may be copycat crimes.
As we reported Monday, the executive director of the Dallas Tavern Guild, an association of gay bars, has downplayed the crime wave, but that response isn't going over well with activists.
Watch KDFW's report below.