Two media institutions announced they're shuttering today. Condé Nast says the December/January issue of DETAILS magazine will be its last, and E!'s The Soup plans to air its last episode.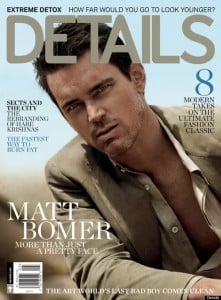 The WSJ reports that DETAILS, launched in 1982, is done printing:
Bob Sauerberg, president of Condé Nast, which owns Details, announced the closure to staff on Wednesday. It's expected that GQ, Condé Nast's other men's fashion magazine, will increase the frequency of its twice-a-year GQ Style publication in a bid to retain the fashion designers that currently advertise in Details.
The restructuring at Condé Nast comes as many publishers are grappling with declining revenue as marketers continue to pull ad dollars from traditional media such as print to fund their push into digital advertising. Although magazine publishers are showing increased digital ad revenues, those gains have typically not been enough to make up for the losses on the print side.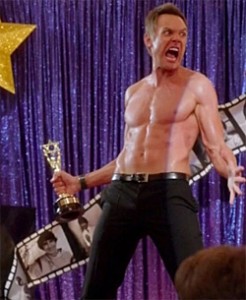 And a TV consumers' round-up staple, The Soup, shall end too, THR reports:
[Joel] McHale's final show, which will also mark the series' last, will air Dec. 18. In the weeks leading up to it, the host is expected to reflect on the franchise's most memorable moments. E!'s prior iteration, Talk Soup, premiered in 1991 with Greg Kinnear as its then frontman. Other emcees followed, including Hal Sparks in the late '90s and Aisha Tyler in the early aughts, before McHale took over a rebooted version in 2004.
"We are incredibly proud of the long-running success of The Soup. [The show] has delivered countless laughs and unforgettable episodes, and we are grateful to the talented team's fearless wit and clever approach week after week," E!'s exec vp programming and development Jeff Olde said in a statement Wednesday, adding of its host: "Joel took the show to new heights for more than a decade, and his irreverent humor and unique brand of comedy as captured so perfectly on The Soup will be missed."
McHale released a statement about the show's cancellation:
"I loved doing The Soup for all of these years (86 to be exact) but am excited to solely focus on my acting career now. Thanks to all who watched and thanks to Kim Kardashian's ass for all that it's done for me and my family."
RIP. You shall both be missed.
Check out all of Towleroad's DETAILS magazine coverage HERE, and all our coverage of Joel McHale HERE.