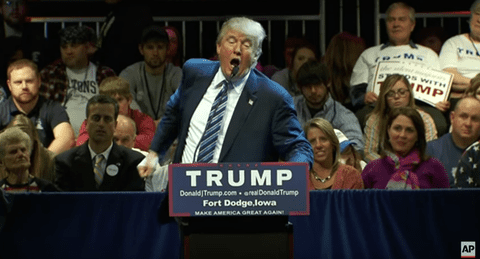 In a 95-minute rant against Republican frontrunner Ben Carson, Donald Trump ramped up his attacks on Carson suggesting that voters in Iowa and across the nation were "stupid" to believe stories Carson has shared about his youth, including one in which he says he tried to stab a friend with a knife.
Trump said,
So he says he has pathological disease. If you're pathological, there's no cure for that folks. But if you're a child molestor, there's no cure. They can't stop you. Pathological, there's no cure. He says pathological. Okay…He took a knife and he went after a friend and he lunged, he lunged that knife into the stomach of his friends, but lo and behold, it hit the belt! It hit the belt! And the knife broke! Give me a break. Give me a break! […]
How stupid are the people of Iowa? How stupid are the people of this country to believe this crap?
He goes into the bathroom for a couple of hours and now he's religious. Give me a break. […]
Trump then used his own belt buckle to try and demonstrate what he believed to be the flaws in Carson's story.
Donald Trump on Thursday told Iowa's voters that those who support Ben Carson are "stupid" to believe the "crap" that is his life story, part of a stunning 95-minute tirade that included his most aggressive attack yet on his closest competitor. Toward the end of his wide-ranging complaints about the country and competition, Trump mocked Carson's narrative about his violent temper as a youth that was calmed only when he prayed to God and asked for deliverance, an event that Carson describes as a miracle. That story of redemption has underpinned much of Carson's support in the Hawkeye State.
Watch video highlights of Trump's rant, below.
Carson, what's your response?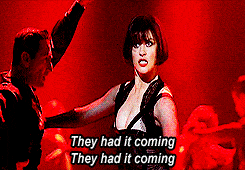 Maybe they both reached for the gun knife?