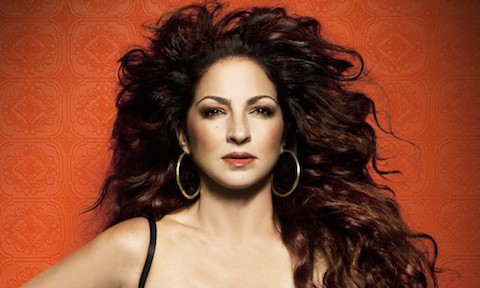 We often talk about gay icons as survivors, but there are few who fit that description more than Cuban-American singing sensation Gloria Estefan.
The Queen of Latin Pop earned her throne not only with decades full of beloved pop hits, but with strength and endurance that carried her through a brutal bus accident just as her career was reaching new heights.
Her triumphant return to the stage is just one component of what makes her so adored by the LGBT community. In addition to some of the catchiest songs of the last century, Estefan has been a steadfast and vocal supporter of her gay fans.
Whether she was celebrating gay culture in her videos, working with gay producers, recording an It Gets Better video or going on record to back same-sex marriage, Estefan has shown she values the LGBT community.
"The gay community has always been first on all my records and they were the ones who gave my dance music a shot to begin with, so they are an amazing consumer of music, they're very savvy and they're always ahead of the curve," she told PrideSource. "They're very important to me."
However, she did receive some criticism for working with Target after the retailer came under fire for funneling campaign donations toward an anti-LGBT politician. She handled the controversy, demonstrating that she considered it carefully and researched its impact.
"I would never work with someone who is antigay," she affirmed in an interview in 2011. "I just want [my gay fans] to know that I'm so supportive of the LGBT community. They've been a big part of my success and they've always been there for me. I would not want to do anything that hurts them.
Check out some of our favorite Gloria Estefan clips below.
As the lead singer of Miami Sound Machine, Estefan scored her first Billboard Hot 100 Top Ten hit with "Conga." She says her gay fans were the first to embrace the track. "'Conga' broke through in all the gay clubs before anybody else noticed it was a hot song. You guys have been close to heart and always will be."
When Miami Sound Machine's tour bus was struck by a speeding semi-truck on a snowy highway outside Scranton, Pennsylvania, Estefan suffered a fractured spine which took nearly a year of painful rehabilitation to heal. She made her triumphant return to the stage at the 1991 American Music Awards, receiving a standing ovation before the powerful performance above.
Like other gay icons, Estefan is a favorite among drag queens. It's a status the singer embraces. "I love it! Every time I see them, I say, 'They do me much better than I do,' because I'm the reluctant diva. I didn't like being the center of attention, but I had different looks that they were able to reenact – the one in the chaps and the 'Mi Tierra' dress – and 'Everlasting Love' celebrated all those different looks. I just feel fortunate that somebody would want to do me."
Estefan's most recent album of original material, Little Miss Havana, was a high-energy dance album. Working with Pharrell and other producers, the album harkened back to her 1998 album gloria!. The video for single "Hotel Nacional" was a camp extravaganza full of scantily clad hunks, drag queens and even Susan Lucci.
In addition to all her hits, Estefan has made an impact on the big screen, small screen and stage. She earned an Academy Award nomination for the song "Music of My Heart" from the film Music of the Heart, in which she also appeared. She also played the mother of lesbian cheerleader Santana Lopez (Naya Rivera) on Glee. Currently, a Broadway musical about Estefan and her husband Emilio, On Your Feet!, is running on Broadway, featuring some of her greatest hits. (Check out our review of the show here.)
What is your favorite Gloria Estefan track?