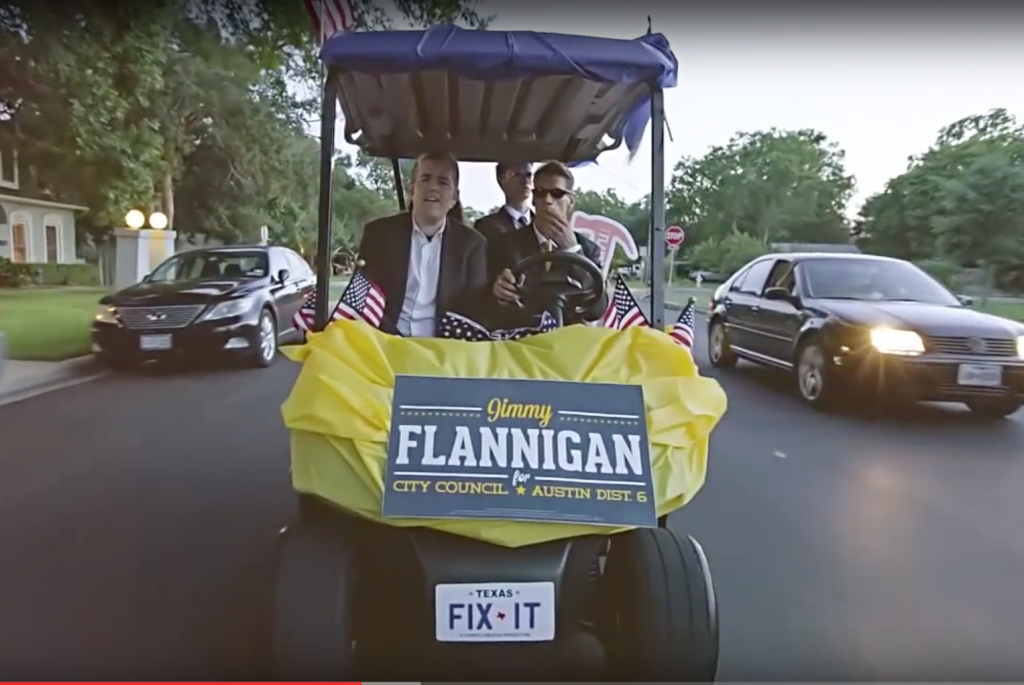 By now you've undoubtedly heard about fledgling GOP presidential candidate Jeb Bush's new "Jeb Can Fix It" initiative, which has been hilariously hijacked on Twitter under the #JebCanFixIt hashtag.
Openly gay former Austin City Council candidate Jimmy Flannigan has responded by purchasing JebCanFixIt.com, claiming Bush stole his campaign slogan and challenging the former Florida governor to make a video better than his (screen grab above).
Flannigan, who ran for council last year, was narrowly defeated by rabidly anti-gay candidate Don Zimmerman. From JebCanFixIt.com:
In 2014, I ran for Austin City Council in the first year of single member districts. District 6, where I've lived for over 15 years, is the most conservative district in this progressive city. After a hard fought general election campaign, I ended up in a December runoff with racist, homophobic, child abusing, climate change denying Don Zimmerman. While I lost the runoff election by just 189 votes, I exceeded all expectations for an LGBT candidate in a conservative district.
My campaign slogan during the race was "Flannigan Can Fix It", complete with website and signage that we later placed all over the district. Our campaign video (and pop-up video version) helped promote the message online that I would be able to fix the problems in District 6.
Fixing problems facing a community is exactly what local government does. It's not what a President does. Local government works to fix potholes, fix zoning and neighborhood land use, fix affordability problems for homeowners and renters. Presidents are supposed to lead the nation on large and long-term policy matters and diplomacy.
With Jeb launching his "Jeb Can Fix It" tour because he thinks he can "fix" the problems facing America, I challenge him to at least do a "fix it" video better than I did for my city council race!
Watch the "Flannigan Can Fix It!" video below.