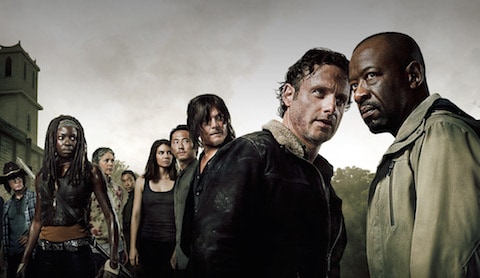 Check out our weekly guide to make sure you're catching the big premieres, crucial episodes and the stuff you won't admit you watch when no one's looking.
— This season of The Walking Dead has been particularly strong, and last night's episode was one of the series' best. What will happen to Rick and company as things in Alexandria continue to break down? Find out Sunday at 9 p.m. Eastern on AMC.
See more picks for TV this week below!
https://www.youtube.com/watch?v=4PoBg67t5Fk
— Bravo has its fair share of guilty-pleasure shows, but none feel as satisfying as Vanderpump Rules. Perhaps it's because its cast is one of the most irredeemable on all of television. Or maybe it's because the extent of their narcissism leads them into drama that's downright Shakespearean. The sexy waitstaff returns with more hook-ups, throw downs and desperate cries for attention tonight at 9 p.m. Eastern.
— Major Crimes is back tonight at 9 p.m. Eastern on TNT. Rusty (Graham Patrick Martin) is working on a new article, while the rest of the team is investigating the death of four people left outside an emergency room. (Check out our interview with Martin from earlier this year!)
https://www.youtube.com/watch?v=QJCT1YMgoSE
— Bring a little Joy to your evenings with Late Night Joy, a new late-night talk show on TLC. The comedian hosts guests in her NYC home on the new chat series, Wednesday at 11 p.m. Eastern. Watch Behar talk about the show on a recent Jimmy Kimmel appearance, above.
https://www.youtube.com/watch?v=aY174j5hOfA
— After weeks of crafting couture from Hallmark cards, electronics and 3D-printed textiles, the remaining designers get to showcase their true visions in the finale fashion shows on Project Runway. Thursday's finale, airing at 9 p.m. Eastern on Lifetime, will crown the season 14 champion. Catch up with what you missed in last week's episode above.
What are you watching on TV this week?