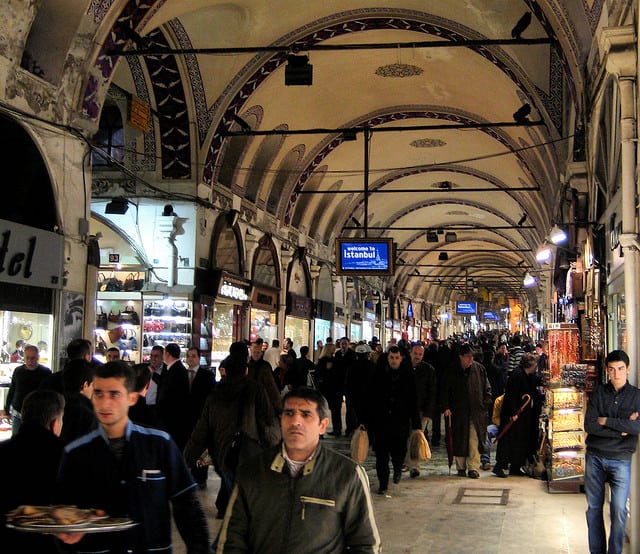 Welcome to The Radar. It's ManAboutWorld's new top 10 (or so) list of top gay travel discoveries each month based on what our group of 75+ frequent traveling Global Correspondents are loving from their recent travels.
GAY MORNING SHOW IN MALAYSIA
Here in Kuala Lumpur, Malaysia, we're loving the A Team radio morning show of 90.3 TraxxFM by the awesome LGBT-friendly DJ Kev Chong. The radio station is government owned and the only one in Malaysia to be broadcast in English.
— Stefan Arestis & Sebastien Chaneac
HIGH-TECH SNAIL-MAIL
I love the Postagram postcard app where high tech meets snail mail. Use your smartphone to send postcards by U.S. mail for 99 cents customized with your own photos.
— David Rubin
ECO-FRIENDLY HOTEL BRAND
I'm excited about all the cool new hotel brands I discovered at the annual LE Miami luxury travel conference including 1 Hotels, which emphasize sustainability and eco-friendliness, from construction of the property through guest interactions.
— Ed Salvato
ZIP TO YYZ
If you've ever tried to make it to Pearson airport in Toronto via taxi, you know it can easily be an hour-plus with traffic and can cost a pretty penny. As of June 6, 2015, the brand new Union Pearson Express (UP Express) train can get you to the airport from Toronto's Union Station in 25 minutes for CA$25. The trains are brand new with free Wi-Fi and power outlets at each seat.
— Leyla Farah
ZIPPIER TO YTZ
Speaking of quick airport access in Toronto, the new pedestrian tunnel has been completed so now you can simply walk to the airport instead of waiting for the charming but slow ferry service to go the 835-foot distance (a six-minute escalator-powered walk) separating the mainland and the island-based Billy Bishop Toronto City Airport, which we love using since it's in downtown TO.
— Paul Teixeira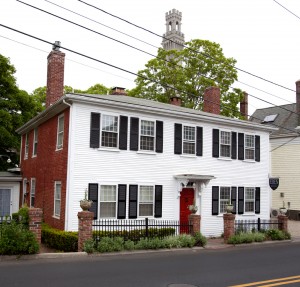 P-TOWN LUXURY INN
The new 14-room Eben House bed & breakfast in Provincetown is from the same owners of the award-winning Salt House Inn, also in Ptown. The Eben sports a kindred design aesthetic: crisp, clean and spare, but inviting. There's a playful note introduced too in fictionalized whimsical portraiture reimagining the original owners of this more than two-century old brick Federal-period building. Breakfast, Wi-Fi and that elusive Provincetown amenity, parking, is included in the rates which start at $195.
— Kenny Porpora
INSIDER INTERCONTINENTAL
I love the Insider Experience at InterContinental because it offers guests like me a unique and authentic insight into what makes a city tick. It's currently available in Paris, London and Tel Aviv. I experienced the one in Tel Aviv and it was amazing.
— DJ Yabis
TURKISH TOUR GUIDE
We found an amazing tour guide in Istanbul. His name is Yaman Yaka, and he can be reached at yaman.yaka@gmail.com He's extremely knowledgeable about historical and modern Istanbul. He's smart, irreverent, funny, completely fluent in English, and he is one of the best guides I've ever had. Since my husband and I were first-time visitors, Yaman made sure we saw all the must-see sites, but he also took us to outstanding, authentic eateries and hidden-gem neighborhoods known mostly to locals.
— Mike McDowell
BEST U.S. AIRPORT LOUNGES
I'm really loving the new American Express Centurion Lounges expanding across the U.S., with free access using your Platinum Card for you and a travel companion: food inspired by local flavors, open premium bar, and in Dallas, spa services by Exhale.
— Jeff Guaracino
MADRID LUXURY STAY
I'm loving this first (and only one so far) five-star boutique hotel in Madrid, Urso Hotel & Spa. It's only three blocks away from the gay-centric Chueca district, and features custom-made cocktails, fresh local produce at breakfast and bright decor. Splurge for a treatment at the in-house Spa. (Our correspondent Mikael Audebert is a travel agent who offers a special promotion to this hotel).
— Mikael Audebert
For additional LGBT trip-planning information and suggestions for destinations, tours, events and more download ManAboutWorld's latest issue.
This weekly travel column is brought to you by ManAboutWorld, an immersive digital gay travel magazine for iOS and Android devices from Ed Salvato, Billy Kolber, Kenny Porpora, and nearly 75 Global Correspondents. For more recommendations from ManAboutWorld's global gay experts, download our App. There are FREE guides and a 10-issue-per-year subscription-based magazine.
Images: Top: Istanbul by Francisco Anzola via Flickr; middle: Eben House Provincetown; Bottom: American Express Centurion Lounge Las Vegas