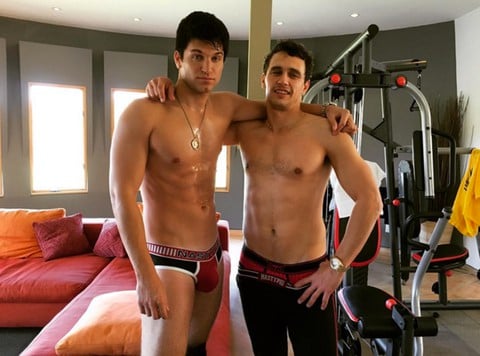 James' Franco's gay murder movie King Cobra, based on the 2007 murder of gay adult film producer Bryan Kocis, has wrapped shooting and just announced its full cast.
As previously reported, Disney alum Garrett Clayton will play Sean Paul Lockheart, aka Brent Corrigan, opposite Keegan Allen, Christian Slater, Franco, and Molly Ringwald. However, we have now learned that Alicia Silverstone will also be in King Cobra, though it is unclear what role she will play.
Slater plays a porno producer who discovers the next big star Brent Corrigan (Clayton), then finds himself the target of rival producer and former male escort (Franco) with a bad temper and a burning desire to become a porn kingpin, who'll stop at nothing to steal his rival's star. A notorious murder is the result. It's based on a true story.
"James, Christian, Garrett, Keegan, Molly and Alicia have consistently pushed the boundaries of film and culture at large with iconic performances," Kelly said. "It's been amazing watching them transform into these unique, fascinating characters."
Clayton shared his first promo pics from the movie on Instagram today following the official announcement about the movie wrapping.
He also shared a selfie with co-star Slater on-set:
The cast list posted on IMDB also includes actor and singer Sean Grandillo.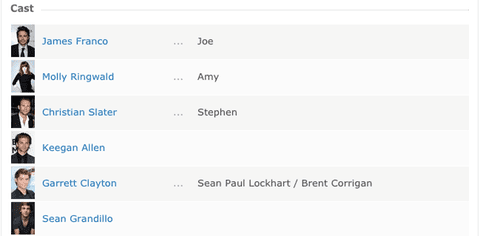 We'll wait to see if he has any latergrams from set. Check out a few snaps of Grandillo below:
https://instagram.com/p/9i_ePFunyb/
https://instagram.com/p/9YjLu2un-K/
https://instagram.com/p/zRCVXJun1U/