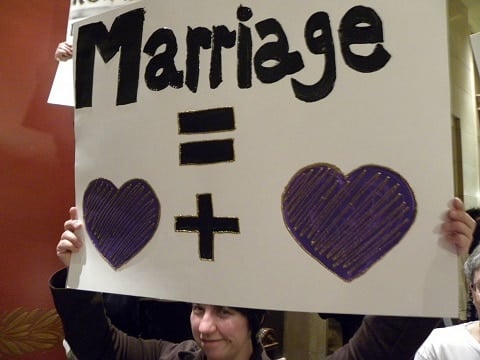 More gays and lesbians are referring to their significant other as "husband" or "wife" instead of "partner" or "spouse" in the wake of the U.S. Supreme Court's ruling in favor of same-sex marriage, according to an unscientific survey conducted by one Washington Post columnist.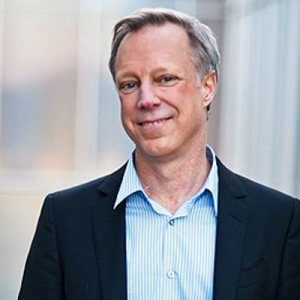 Openly gay columnist Steven Petrow (right) writes that prior to Obergefell, a Community Marketing and Insights survey found that the majority of same-sex couples preferred "partner" or "spouse" to "husband" or "wife." But Petrow says when he recently posed the question on social media, 90 percent of the 200 people who responded said they now use "husband" or "wife."
In response to an inquiry from a Houston man about what he should call his spouse, Petrow writes that he believes it's important for same-sex couples to use "husband" or "wife":
While it's up to you to decide whether to refer to yourselves as significant others, spouses, lovers, partners or husbands, I'm urging "husbands." I say this for a number of reasons — the overriding one being the Supreme Court's Obergefell v. Hodges ruling in June that legalized same-sex marriage in all 50 states. You are entitled to claim your beau as your husband.
"For many same-sex couples, the use of the terms 'husband' and 'wife' are powerful reminders to others that their marriage is fully equal in every way," Marc Solomon, author of "Winning Marriage: The Inside Story of How Same-Sex Couples Took on the Politicians and Pundits and Won," also told me.
Petrow writes that geography doesn't appear to play a role in what people call their spouses, but younger same-sex couples are more likely to use "husband" or "wife." He also notes that internalized homophobia can sometimes be a factor in the decision:
One gay man explained that he had to overcome his "shame-based" reaction to using "husband," while another explained he chose to use "spouse" or "partner" to obfuscate their same-sex relationship in a professional setting.
But it's in exactly those instances — like when I was bellied up to the "Brokeback Mountain" bar in Wyoming and told a stranger that I had a "partner" because I felt unsafe — that I think the word most needs to be heard. Simon Sheppard, a longtime gay rights activist, reminded me that it "sounds perilously close to justification for the closet" by not presenting as a couple.
If you're married, how do you refer to spouse and why? Let us know in the comments.