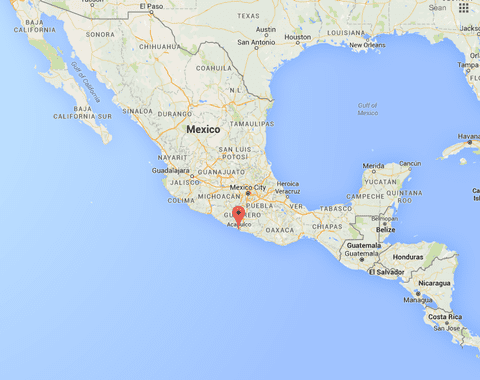 An as yet unknown number of armed gunmen killed three people and injured five over the weekend when they attacked a gay festival in the Mexican resort town of Acapulco.
Attackers stormed the "Reina Gay" festival taking place in Tres Palos on the edge of Acapulco on Sunday, opening fire on the crowd, a local police official told AFP.
Three men aged 23 to 33 were killed and five others were hospitalised with injuries, the official said.
Authorities have had to suspend classes at some rural schools near Acapulco in recent weeks and install security forces at others due to a spike in violence near the Pacific coast port, which has the highest homicide rate of any city in Mexico.
Photos of the horrific attack were tweeted by Spanish-language media, which you can see below.
It is unclear whether the attack was fueled by anti-gay hate.
Developing…
MEXICO: Coronación de Reyna Gay termina con 3 muertos y 5 heridos en Acapulco https://t.co/JiXHo31GIr pic.twitter.com/C4x66gfskK

— Noticias LGBT (@NoticiasLGBT) November 30, 2015
Comando armado asesina a tres en festival gay en Acapulco https://t.co/E4j4zvnaI6

— El Arsenal (@elarsenalmx) November 30, 2015
COMANDO ARMADO INGRESA A CORONACIÓN DE LA REYNA GAY EN ACAPULCO Y DISPARA CONTRA… https://t.co/07priDkd4w pic.twitter.com/zvBYsMCSzH

— Paulina Villalobos (@PuntoGuionPro) November 30, 2015
(Image via Google)