New York Governor Andrew Cuomo plans to seek $200 million in additional funding for HIV and AIDS services, including housing and health care, according to the NY Daily News: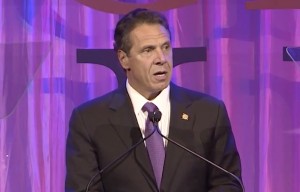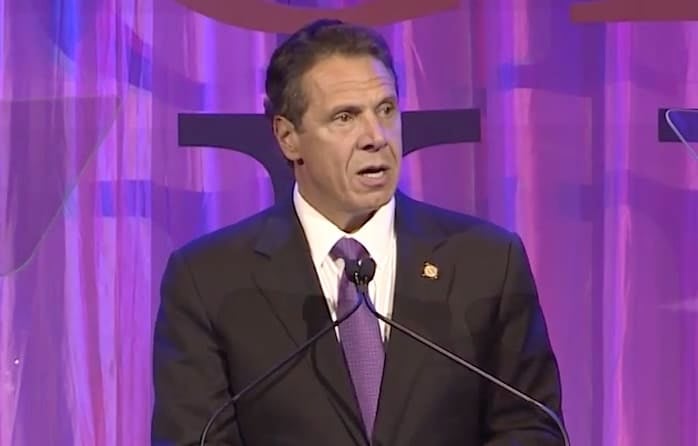 The funding, which will be sought in next year's state budget, would represent an 8% increase over the $2.5 billion the state already spends annually on such programs for people with HIV and AIDS, administration sources said.
A portion of the money will cover an increased commitment to helping those with HIV to maintain housing through expanded affordable housing opportunities and rental assistance programs, they said.
Cuomo plans to make the announcement tomorrow, on World AIDS Day, and also call for the federal government to step up its commitment to similar programs.
Said NYC Councilman Corey Johnson, in a statement:
"Governor Cuomo's leadership is a game changer in the fight against HIV/AIDS. After years of steady progress but uncertain direction, we finally have the leadership necessary to end the epidemic in New York State. With today's announcement that he will seek an additional $200 million for supportive housing and health care programs for people living with HIV/AIDS, Governor Cuomo is solidifying New York State's place as a national leader in this fight. Combined with the milestone that no new cases of mother-to-child HIV have been reported in a year, this announcement gives us much to celebrate on World AIDS Day. But as Governor Cuomo has said, we still have much work to do. As someone who has been HIV positive for 11 years, World AIDS Day is an incredibly emotional time for me. On this day, we pause to remember those we have lost and to refocus on the battle ahead. On this World AIDS Day, I am more optimistic than ever that we will succeed in meeting the Governor's goal. We will end the epidemic in New York State."
Last week, the NYC City Council announced that it would spend $6.6 million on programs to treat and educate New Yorkers with regard to  Pre-exposure prophylaxis (PrEP) and Post-exposure prophylaxis (PEP) in an effort to lower HIV infection with an end goal of ending the HIV/AIDS epidemic.