ICYMI: Houston bigots may have cost the city the 2016 Final Four and the 2017 Super Bowl LI after last night's defeat of the Houston Equal Rights Ordinance.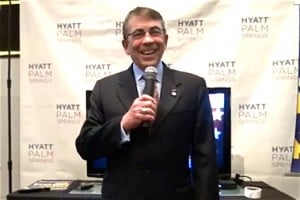 CALIFORNIA: Rob Moon, a gay man, defeated Ginny Foat, a lesbian, to become mayor of Palm Springs and replace Steve Pougnet, also a gay man: "We have run this campaign from our heart and if this comes out and I'm your next mayor, that's how I want to serve as your mayor, from my heart," Moon told supporters at the Hyatt in downtown Palm Springs.
MARIJUANA: Ohio voters rejected a ballot measure that would have legalized marijuana: "Failure of the proposed state constitutional amendment followed an expensive campaign, a legal fight over its ballot wording, an investigation into petition signatures — and, predominantly, a counter campaign against a network of 10 exclusive growing sites it would have created. It was the only marijuana legalization question on the 2015 statewide ballots. About 65 percent of voters opposed the measure, compared to 35 percent in favor."
2016 ELECTION: Marco Rubio has chosen an anti-gay birther to lead his Alabama campaign. "Marco Rubio's presidential campaign announced last week that its operation in Alabama would be chaired by state Rep. Will Ainsworth and former state Republican Party chairman Bill Armistead."
MUSIC: Sia released a new single "Bird Set Free". It'll rattle your cage.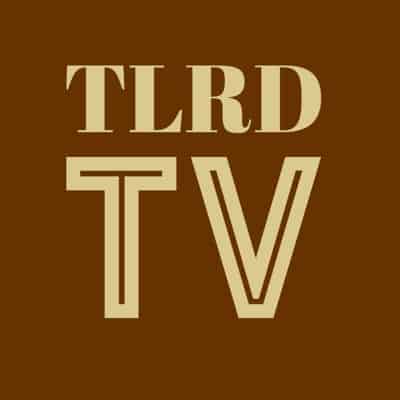 TECH: Twitter changes stars to hearts and starts calling them likes: "We are changing our star icon for favorites to a heart and we'll be calling them likes. We want to make Twitter easier and more rewarding to use, and we know that at times the star could be confusing, especially to newcomers. You might like a lot of things, but not everything can be your favorite. The heart, in contrast, is a universal symbol that resonates across languages, cultures, and time zones. The heart is more expressive, enabling you to convey a range of emotions and easily connect with people. And in our tests, we found that people loved it."
MIDEAST: Michelle Obama is preaching tolerance in Qatar.
NEWSSTAND: Adele graces the new cover of Rolling Stone:
RS x @RollingStone pic.twitter.com/4YvjE2Xobp

— Adele (@Adele) November 3, 2015
FILM: Roland Emmerich's 'Stonewall' screening indefinitely postponed: "This film is discursively violent," write the activists. "In a world where cisgender, white gay people have finally achieved "marriage equality" and many see the struggle as being over, it is reinforcing a hierarchy of oppression to invent someone who never existed and place them in a historically-based film with the express purpose of silencing more marginalized groups."
FISA: Chelsea Manning has written a 139-page 'Cybersecurity bill' " to abolish the Foreign Intelligence Surveillance Court and to transfer the controversial surveillance authority from the secretive court to a good ol' fashioned U.S. District Court." She has also written an op-ed about it for The Guardian: "The US intelligence community is in a very poor position to be trusted with protecting civil liberties while engaging in intelligence work. When you're a hammer, everything looks like a nail; when you're a skilled intelligence professional, everything looks like a vital source for collection."
TELEVISION: Twin Peaks delayed until 2017: "A lot of people always look back at Twin Peaks and say that was the start of this explosion we've had in good television drama, but we did it in a time when there were still only three networks. The challenge for us is to try and come back and raise the bar above what we did the last time," [Mark Frost] said. "We're coming back with season three of Twin Peaks after a 25-year absence. We've finished the scripts, we start production in September, and that will be coming out on Showtime sometime in 2017."
And Game of Thrones is getting its first Indian actor: "Bollywood actor Neil Nitin Mukesh has been offered a role by the TV show's stunt director Greg Powell, who also directed two sword-fighting sequences in the actor's forthcoming Diwali release Prem Ratan Dhan Payo."
CANADA: Gay killer Luke Magnotta is loving his time in prison: "If Magnotta feels any remorse for killing and dismembering Lin, he doesn't mention it in the hand-written letters the Sun obtained. And he doesn't he offer an explanation for his crimes. In fact, he describes himself as mostly enjoying a blissful summer-camp-like experience behind bars at the Archambault Institution, 40 minutes northwest of Montreal."
HUMP DAY DISTRACTION: Ardilla Genocida.
http://instagram.com/p/9EdVxvIIS0/?taken-by=ardillagenocida