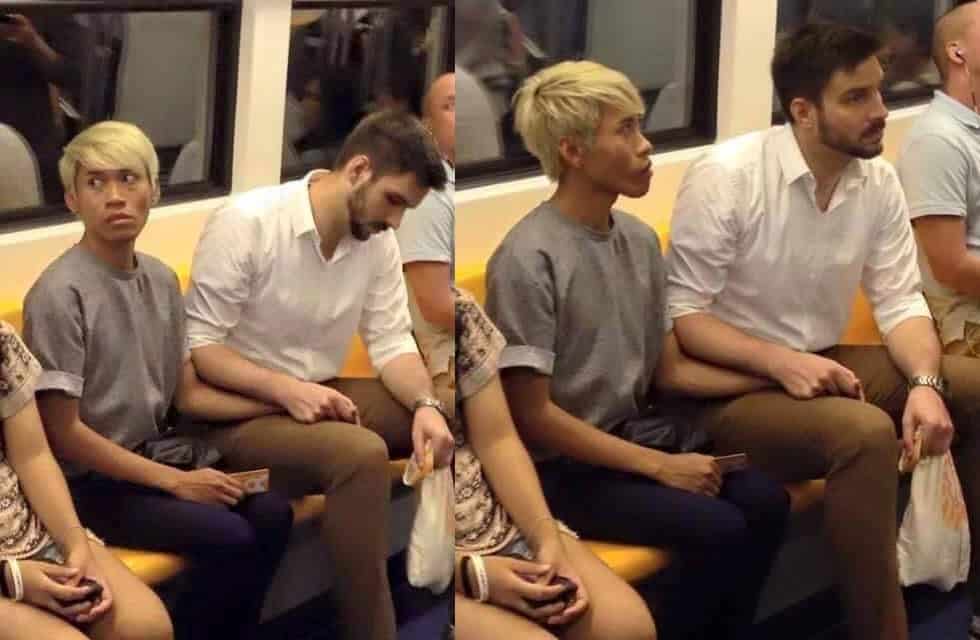 An interracial gay couple who were mocked and bullied online after a photo of them holding hands went viral in April has married. Naparuj Mond Kaendi, a Thai creative director and modeling agent, and Thorsten Mid, married in Germany on October 31. Shame on the haters.
The couple, who gave their wedding the hashtag #MONDSTEN and took the name Kaendi-Mid, were mocked on Facebook after their hand-holding photo was posted, for being unequal in appearance, and attacked for being gay, Rappler reports:
Offensive comments flooded the post: "Ano ba kayo, pet `yan" (What are you saying? That's a pet), "Bakit siya pa? `Di na lang ako?" (Why did he choose him? Why couldn't it be me), and "Baka dadalhin sa prisinto si bakla!" (Maybe he will bring the gay man to the precinct!)
Following the attacks, many also came to their defense.
Congrats to the happy couple.
Some Instagram photos of their wedding:
https://instagram.com/p/9gQa1yvWJ8/?taken-by=bemondce