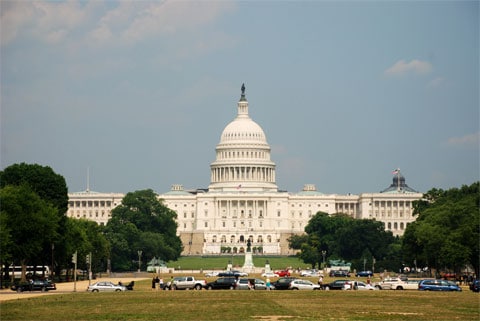 The Islamic State (ISIS) released a new video threatening to strike Washington D.C. and giving notice to the coalition allies bombing Syria that they will face retribution as well.
The video, which appeared on a site used by Islamic State to post its messages, begins with news footage of the aftermath of Friday's Paris shootings in which at least 129 people were killed.
The message to countries involved in what it called the "crusader campaign" was delivered by a man dressed in fatigues and a turban, and identified in subtitles as Al Ghareeb the Algerian.
"We say to the states that take part in the crusader campaign that, by God, you will have a day, God willing, like France's and by God, as we struck France in the center of its abode in Paris, then we swear that we will strike America at its center in Washington," the man said.
It was not immediately possible to verify the authenticity of the video, which purports to be the work of Islamic State fighters in the Iraqi province of Salahuddine, north of Baghdad.
More at Reuters…