PARIS MASTERMIND: Police have identified  Abdelhamid Abaaoud as the mastermind of the Paris attacks and linked him to the attack thwarted by three Americans on a French high-speed train earlier this year: "All my life, I have seen the blood of Muslims flow," Abaaoud said in a video made public in 2014. "I pray that Allah will break the backs of those who oppose him, his soldiers and his admirers, and that he will exterminate them."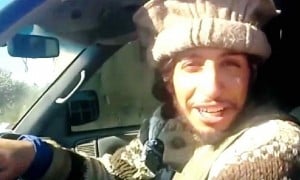 BRUSSELS: Police conduct raids in search for terror suspect: "Heavily armed police officers wearing balaclavas descended on the Molenbeek neighborhood of Brussels on Monday in a manhunt for Salah Abdeslam, who is believed to have helped carry out the Paris terrorist attacks on Friday with his two brothers."
PARIS: These are the victims of the Paris terrorist attacks.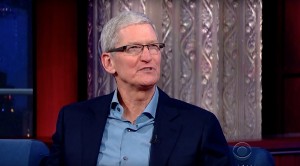 IRELAND: Apple CEO Tim Cook says marriage equality should attract more investment to the country: "It will lead to many more businesses coming in. This is another example where Ireland will be the ripple in the pond. I am thrilled about it. I think it will result in many other countries following. I give a lot of credit to the Irish people. From a business point of view, we need to be able to attract and retain talent from all walks of life, all sexual orientations, all races and all ethnic backgrounds. Otherwise we're not going to be successful. So I think Ireland did itself a great service, not only because it's just and right, but also because it will attract more business. The [marriage equality] campaign here was so professional. It wasn't an antagonistic kind of campaign. So I think everyone is to be complimented."
SARAH PALIN: Bristol keeps getting pregnant because God is giving her third, fourth, and fifth chances: "The cool thing about putting your faith in God, is that he certainly is a God of second chances, and third, and fourth, and fifth chances."
HAWAII: Dengue fever outbreak in sickens 49, is transmitted by mosquito: "The Hawaii Department of Health (HDOH) is investigating a cluster of locally-acquired cases of dengue fever on Hawaii Island. Dengue is not endemic to Hawaii. However, it is intermittently imported from endemic areas by infected travelers. This is the first cluster of locally-acquired dengue fever since the 2011 outbreak on Oahu. Of the confirmed cases, 39 are Hawaii residents and 10 are visitors. 39 cases have been adults; ten have been children. Symptoms include fever, joint pain, headaches, and rash.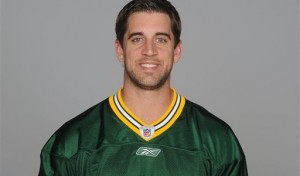 SPORTS: Green Bay Packer QB Aaron Rodgers called out a fan for anti-Muslim comments during moment of silence: "I must admit I was very disappointed with whoever the fan was that made a comment that was very inappropriate during the moment of silence. It's that kind of prejudicial ideology that puts us in the position we're in today as a world."
MUSIC: Demi Lovato delivered a searing cover of Adele's "Hello" at Seattle's Fall Ball. The clip has already been viewed more than 1.3 million times since yesterday.