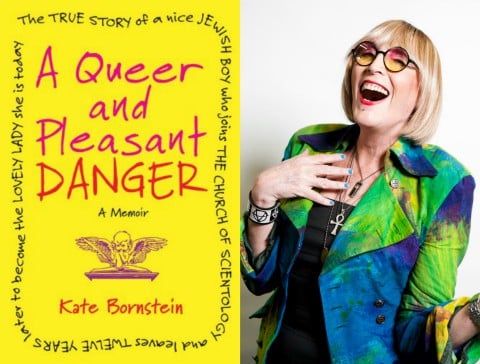 We're turning to trans activist and icon Kate Bornstein's stunning memoir A Queer and Pleasant Danger for our next pick in our TowleREAD series, currently focusing on some of the best new and classic LGBT books available on Audible.com.
The subtitle of Bornstein's memoir tells you a lot about what to expect from the book: "The true story of a nice Jewish boy who joins the Church of Scientology, and leaves twelve years later to become the lovely lady she is today."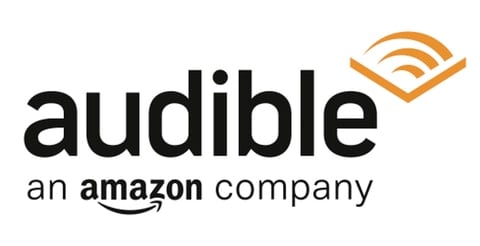 While Bornstein was previously afraid to talk about her experience with the Church, fearing retribution, Bornstein decided to speak out because she hopes some of what she says will get through to her daughter, still a member of Scientology and thus not allowed to speak with Bornstein.
Bornstein, who rebuffs the idea of gender as binary and identifies neither as male nor female, straight nor gay, says that Scientology initially appealed to her because of its belief in a gender-less soul:
"Growing up we were secular Jews, but what I got out of Judaism at that time in my life was questions. Everything was a question. "Dad, is there a heaven? Is there a hell?" You never could get an answer. That informed a lot of my reasons for getting into Scientology, because they had all the answers. They said I was not my body, not my mind. I don't have a soul; I am an immortal soul. I've lived many lives and I'll live endlessly into the future, and as an immortal soul I have no gender. Now this is a big deal, because I never wanted to be a boy, and I didn't want to grow up to be a man."
Despite the ways in which Scientology initially spoke to her desire to exist free of a gender binary, it was Bornstein's burgeoning awareness of her transsexual identity that would ultimately put her at odds with Scientology:
"That's the big paradox. They don't believe that thetans, immortal souls, have a gender, but they're really homophobic and transphobic. If you're a pervert like me, that's a symptom of being a suppressive person. You must be a suppressive person, too."

Bornstein was excommunicated from the Church of Scientology in 1982 after discovering "some private information about [founder] L. Ron Hubbard." After concluding that she is transsexual, she had gender confirmation surgery in 1986. Since then she has been at the forefront of the trans rights movement.
Yet for all her activist work, Bornstein says she doesn't want to be remembered as an activist so much as for helping those marginalized because of their sexuality and gender identity. For that reason, if not for many others, Bornstein's memoir is compelling and vital. Speaking with The Huffington Post, Bornstein said,
"I like that there's now a foot in the door and these teens freaks and other outlaws, some of them, are now talking about making themselves a life worth living. And they're not thinking anymore — there's a bunch of people who used to think "I'm a terrible person for changing my gender" or "I'm a terrible person because I'm fucking same-sex people" and people are now understanding that, no, trans is not mean to anybody. Queering up your sexuality isn't mean to anybody. It's different and I'm glad that I've put a foot in that door so that it's not slammed so much on people anymore."
As part of its sponsorship of TowleREAD, Audible is offering a free download of Kate Bornstein's A Queer and Pleasant Danger at Audible.com with a 30-day trial membership for Towleroad readers.
Listen to Bornstein read an excerpt from A Queer and Pleasant Danger, below:
https://www.youtube.com/watch?v=z4781uQv7fE&list=PL159CF9F986E2189F
Sponsored by Audible.