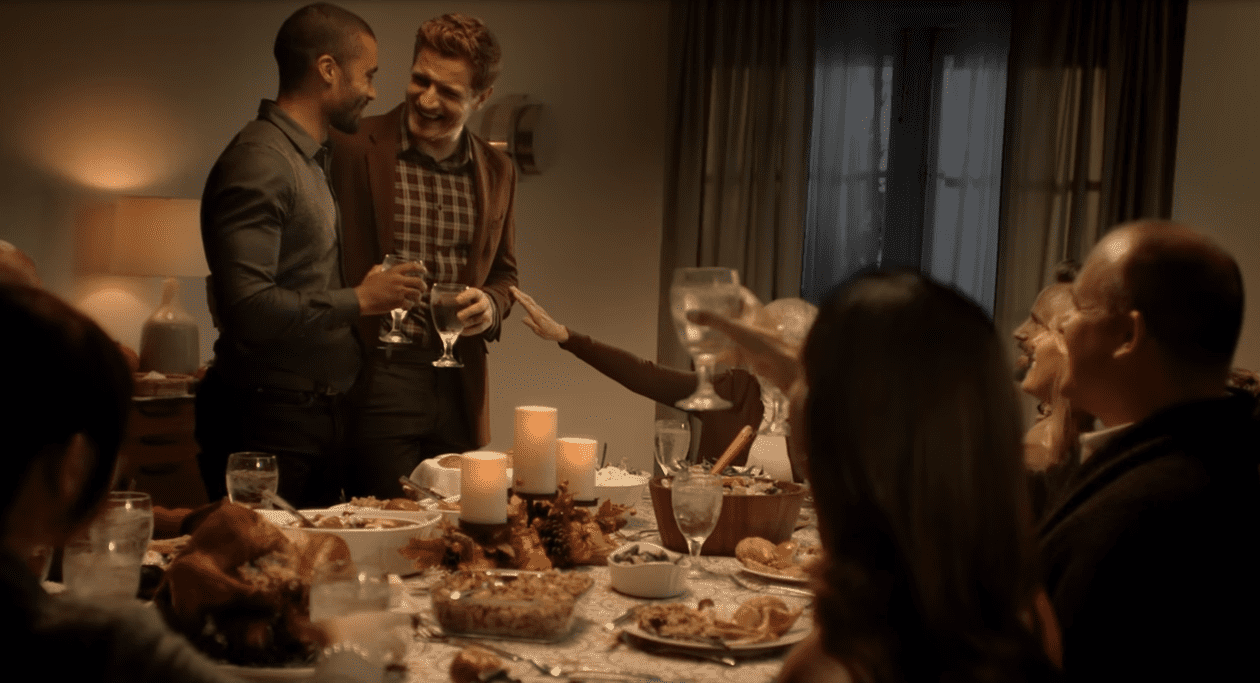 Department store retailer Kohl's features a gay couple in a new holiday commercial titled, "Celebrate Togetherness."
Posted on Monday on YouTube, the video shows a family gathering to celebrate the holidays. And that family happens to include a handsome gay couple.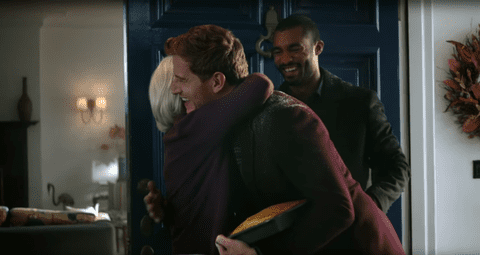 The couple is also shown having a celebratory moment at the dinner table (top photo)–did someone pop the question?
Kohl's says that the commercial captures the best part of the holidays, that is "being together with family and friends."
Watch the ad, below:
https://www.youtube.com/watch?v=fSOHzJF4WuU