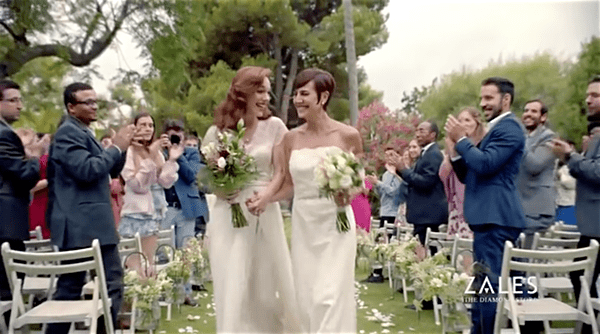 Anti-gay activist group One Million Moms is coming for Zales after the jewelry retailer featured a same-sex couple in one of their new commercials titled "We Believe."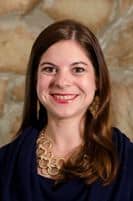 Writes One Million Moms Director Monica Cole, 
Zales Jewelers should be ashamed of attempting to normalize sin by featuring two women getting married in their latest commercial. It shows two women in wedding gowns exchanging vows and wedding bands.  Zales is promoting same-sex marriage and their new "Love and Pride" Collection. The "Love and Pride" wedding band collection, designed for the LGBTQ community with rainbow and matching bands, is "promoting Equality, Diversity, and Unity" and "celebrate their Love with Pride" as stated on their website.
Zales is using public airwaves to subject families to the decay of morals and values, and belittle the sanctity of marriage in an attempt to redefine marriage. Even though homosexuality is unnatural, this advertisement is pushing the LGBTQ agenda. An even greater concern is that the commercial is airing when children are likely watching television. To make matters worse, this ad has aired during family viewing time such as football games and primetime shows.

She adds, "Zales crossed a line that should have never been crossed."
According to Cole, "Zales is glorifying sin, and no sin should be placed in the spotlight and honored. This goes for homosexuality as well."
You can almost hear Cole foaming at the mouth when she writes,
Zales will hear from the other side so they need to hear from us as well. Our persistence will pay off! One day we will answer for our actions or lack of them. We must remain diligent and stand up for Biblical values and truth. Scripture says multiple times that homosexuality is wrong, and God will not tolerate this sinful nature (Romans 1:26-27).
One Million Moms has called on its followers to take action against Zales by contacting them to share your displeasure at their propagating sin.
Watch the Zales commercial, below.
https://www.youtube.com/watch?v=gehQTvyVT3U