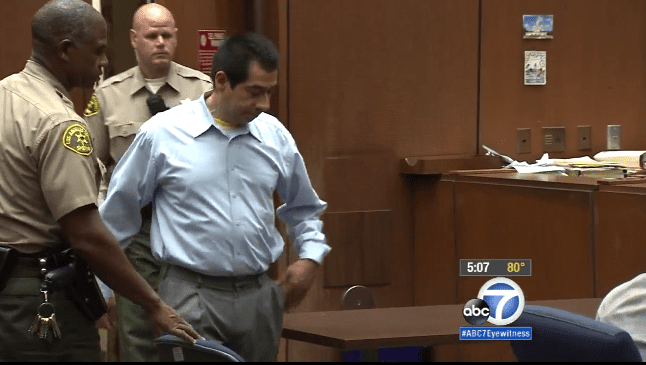 Gabriel Campos-Martinez was sentenced to 25 years to life in prison for the gruesome slaying of his live-in boyfriend Harvey Medellin.
Medellin was 66 when he was murdered back in 2011. His body was dismembered by Campos-Martinez who then spreads his severed remains beneath the Hollywood sign.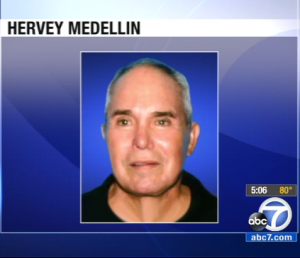 Medellin's head was found by a dog walker along a popular Bronson Canyon trail beneath the Hollywood sign on Jan. 17, 2012. A day later, a right hand and a foot buried in a shallow 6-inch grave turned up nearby.
Then detectives combing the area found a left hand.  All the parts were determined to be Medellin's.
Campos-Martinez had filed a missing persons report on Medellin one day before the head was found.
Trial testimony revealed that a computer in the apartment the men had shared shortly before the murder had been used to access an article on dismembering human bodies: "Butchering of the Human Carcass for Human Consumption."
Prosecutors allege that the relationship between Campos-Martinez and Medellin had soured and that Medellin was about to break things off when Campos-Martinez murdered him.
Judge Katherine Mader was at a loss for trying to understand why Campos-Martinez had murdered Medellin. The murder was "so inexplicable, so depraved … it defies description," she said.
After murdering Medellin, Campos-Martinez fled to San Antonio, Texas where he married a woman.
Watch a news report from ABC 7 below: