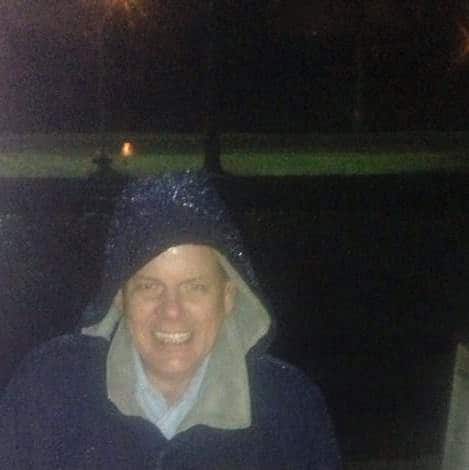 Last week we told you about the case of Ronald Shumway, a gay Dallas man who's been missing since April 23.
Shumway's disappearance became a murder mystery after human remains were found encased in concrete at his longtime former home in September.
Now, WFAA-TV has uncovered posts made to Shumway's Facebook page following his disappearance — visible only to friends — suggesting he'd moved to Austin to live with his "midnight cowboy."
However, police don't know whether Shumway or someone else made the posts, and they haven't determined whether the remains are his. Authorities do know that someone impersonated Shumway, and forged his signature on a deed transfer finalizing the sale of his house, in June.
From WFAA-TV:
On April 23, his status reads, "Found me a cowboy and he actually lives on a ranch. I'm going to be his Ranch Hand." Another status update from that same day: "Going to pack my bags and off to Austin with my Midnight Cowboy to his ranch."
Friends asked him to post photos of his new boyfriend. He never did. …
"It's a murder mystery, that's for certain," said retired state District Judge John Creuzot, who provided the Facebook messages to News 8. "People just don't just die encased in cement."
Neighbors told WFAA that Shumway sometimes had shady characters living with him. Shumway — or someone pretending to be him — sent an email to his employer, Dallas Area Rapid Transit, on April 24, resigning from his job as a bus driver. A week later, a post on Shumway's Facebook page read: "Living in Austin at the ranch! I love Austin!!!"
From WFAA:
On May 8, a status update said he was "loving the ranch life" and that his "cowboy" was teaching him to ride a horse named "Snuffy." The post said he was going back to Dallas to pack.
The final status update appears to have been on May 10.
"Does anyone in Austin build outdoor ponds?" the post said. "We want to build a coi [sic] fish pond by our fire pit in the backyard at the ranch in Lake Austin."
Authorities reportedly have obtained DNA from Shumway's relatives and are attempting to match it to the remains. They've also obtained a search warrant for Shumway's Facebook page, to try to determine who made the posts.
Watch WFAA's report below.