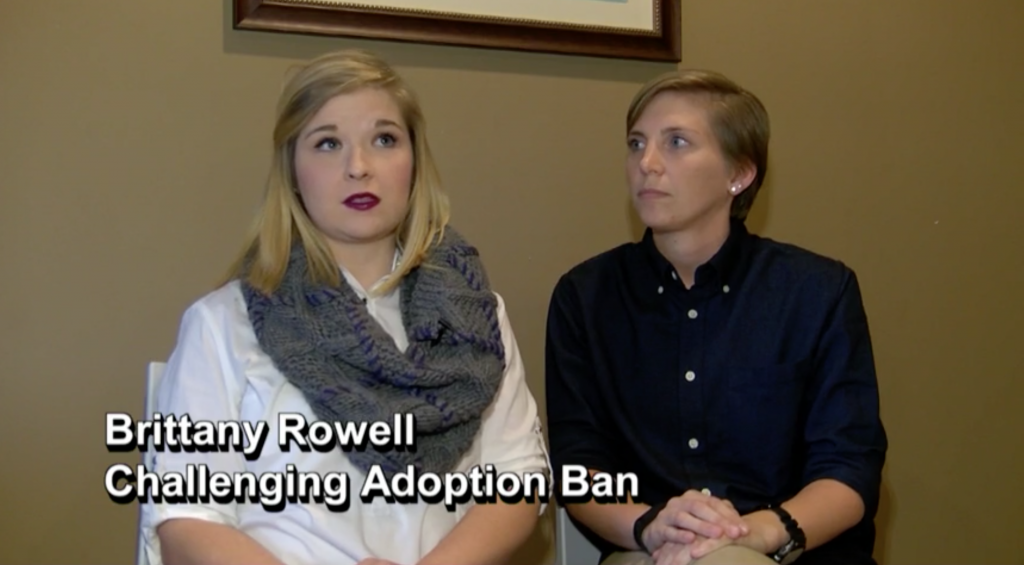 Kari Lunsford fears that if something happens to her, her parents will attempt to take her child from her wife, Tinora Sweeten-Lunsford.
Because Sweeten-Lunsford (right) has been unable to adopt their child, Lunsford left the Army National Guard in 2009 to avoid further deployments overseas. Her parents haven't spoken to her since the couple joined a federal lawsuit seeking to overturn Mississippi's gay adoption ban.
"There's just a constant worry that if anything were to happen to me, Jan would not have the ability to make decisions" for the child, Lunsford said, wiping back tears during testimony on Friday.
Lunsford and Sweeten-Lunsford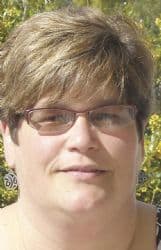 (right), who've been together for 19 years and tied the knot in Seattle in 2013, are among four lesbian couples challenging Mississippi's gay adoption ban in the wake of the U.S. Supreme Court's ruling in favor of same-sex marriage. The others are Brittany Rowell and Jessica Harbuck (above); Donna Phillips and Janet Smith; and Kathryn Garner and Susan Hrostowski.
Mississippi is the only state that bars gay couples from adopting outright, even though the state has the highest rate of same-sex families raising children. The couples, who seek a preliminary injunction, are represented by DOMA-busting attorney Roberta Kaplan, on behalf of the Campaign for Southern Equality and the Family Equality Council.
"The law is clear. In 2015, there can be no question that it is unconstitutional for Mississippi to bar gay couples from adopting for no reason other than that they happen to be gay," Kaplan told the The Clarion Ledger.
Despite the high court's ruling, Mississippi officials continue to defend the ban. They deny the law is unconstitutional and say the couples don't have legal standing, maintaining the lawsuit should have been filed in state court against chancery judges who grant adoptions. They also say none of the couples has actually filed an adoption petition.
William Perkins, a spokesman for the Mississippi Baptist Convention, told NBC News:
"We would be opposed to same-sex adoptions for the same reason same-sex marriage garners our opposition, and that is because it's contrary to the word of God. We don't see same-sex adoption fitting into that model that God gives us in His word."
More on Lunsford and Sweeten-Lunsford from the Associated Press:
The couple earlier tried to arrange an adoption in Florida, but said adoption agencies in Mississippi refused to conduct a required home study, citing fears that the Department of Human Services would retaliate against them. After the Supreme Court ruling this summer, the couple had a lawyer inquire if an unnamed Rankin County chancery judge would approve an adoption in light of the changed law. The lawyer reported that the judge's answer was "Not 'no,' but 'hell no.' "
Read the couples' full complaint here, and watch video reports on Friday's hearing below.