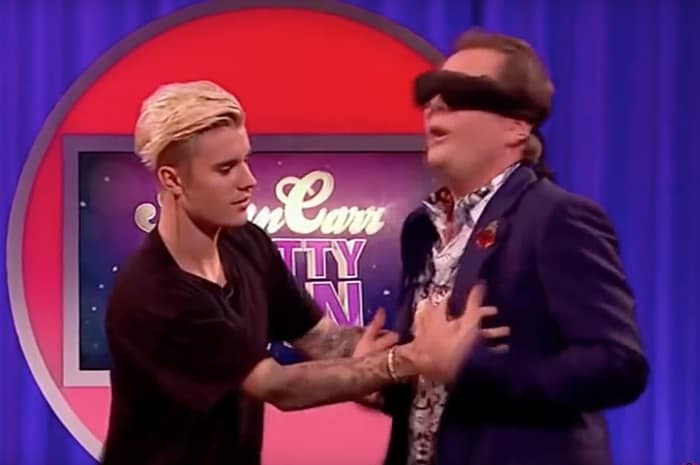 Justin Bieber and Alan Carr sat down for Carr's UK talk show Chatty Man on Friday. Bieber dropped most of the attitude and was game for Carr's brand of direct questioning, innuendo, and ridiculous stunts.
First Carr asked Bieber about his new album, noting that he announced it by getting a tattoo of the album's title on his abs.
"You're looking ripped at the moment," says Carr. "I want to know how you got the cock trench? The V?"
Carr then questioned Bieber about crying at his VMAs performance: "Was it the emotions or the tightness of that harness, because I was in a harness last week…one of my testicles was here, and one was over here."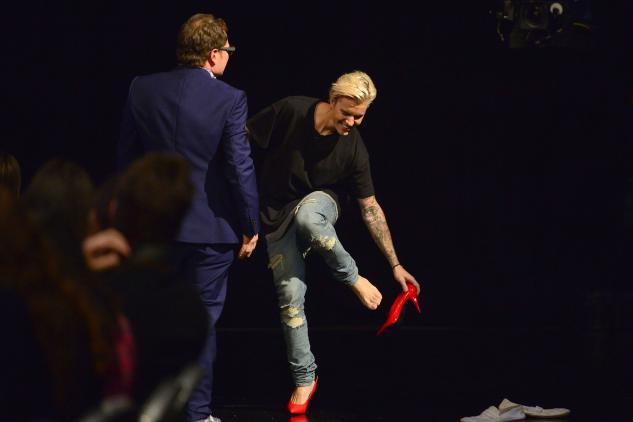 Finally, Carr then asked Bieber to blindfold him and throw Maltesers into his mouth, joking that they were having a 50 Shades of Grey moment before challenging Bieber to a race in red high heels.
Watch:
https://www.youtube.com/watch?v=HcmFMbiWzQA
Bieber said the interview was his new favorite:
Mine too 🙂 https://t.co/nTj4mytOf9

— Justin Bieber (@justinbieber) November 7, 2015