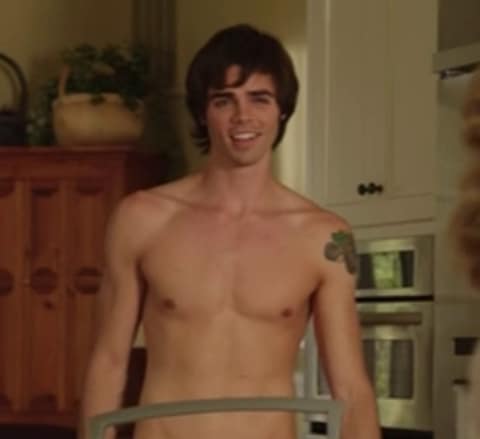 Actor Reid Ewing, who plays Sarah Hyland's boyfriend Dylan on Modern Family, confirmed that he is gay on Saturday with a tweet responding to a conversation about body dysmorphia.
Ewing penned an article for The Huffington Post published last Thursday in which he opened up about his addiction to cosmetic surgery and his own struggle with body dysmorphia. Ewing says he started getting procedures at age 19, writing, "I genuinely believed if I had one procedure I would suddenly look like Brad Pitt."
However, Ewing's use of plastic surgery began to increase and doctors were only too happy to oblige his desire for cosmetic enhancement despite the warning signs that something more troubling was transpiring. He writes,
"My history with eating disorders and the cases of obsessive compulsive disorder in my family never came up. None of the doctors suggested I consult a psychologist for what was clearly a psychological issue… or warn me about the potential for addiction…The secrecy that surrounds cosmetic surgery keeps the unethical work practiced by many of these doctors from ever coming to light. I think people often choose cosmetic surgery in order to be accepted, but it usually leaves them feeling even more like an outsider. We don't hear enough stories about cosmetic surgery from this perspective."
It was Reid's conversation about body dysmorphia that then led him to confirm that he is gay. Responding to a Good Morning America report featuring a young man named Eugene Bata who opened up about his battle with body dysmorphia, Ewing tweeted,
https://twitter.com/media_reid/status/668156813548765184
https://twitter.com/media_reid/status/668210338374905860
On Sunday Ewing sent another tweet that confirmed things, in case anyone was unclear.
https://twitter.com/media_reid/status/668212350688714752
There was also this tweet from just earlier this month.
https://twitter.com/media_reid/status/664162870372896768
Congratulations, Reid!
Watch a video from Inside Edition about Reid's recent revelation about his body dysmorphia, below: