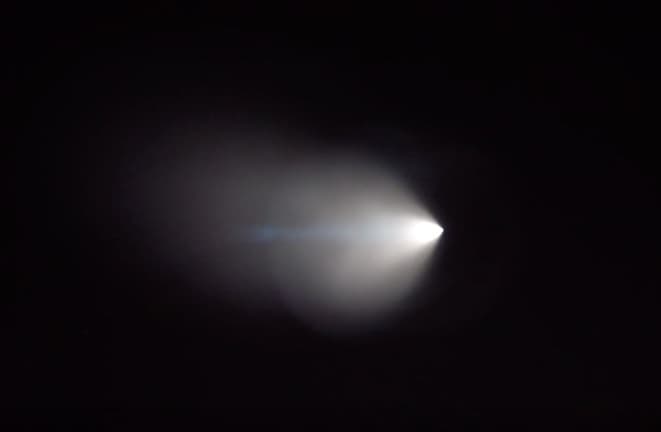 Social media lit up last night with reports of a UFO over the skies from San Diego to San Francisco. The light, which began as a small red cone, exploded into a bluish halo over Los Angeles.
The light was later revealed to be the test of an unarmed missile, the San Diego Union Tribune reported:
Navy Strategic Systems Programs conducted the scheduled Trident II (D5) missile test flight at sea from the Kentucky, an Ohio-class ballistic missile submarine, in the Pacific Test Range off the coast of Southern California, a Navy spokesman said.
The test was part of a scheduled, on-going system evaluation test, said Cmdr. Ryan Perry with the Navy's Third Fleet.
Perry said launches are conducted on a frequent, recurring basis to ensure the continued reliability of the system. "Each test activity provides valuable information about our systems, thus contributing to assurance in our capabilities," he said in a statement.
Watch: