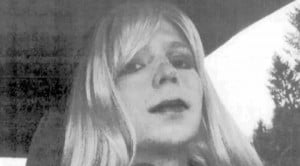 > Chelsea Manning writes surveillance reform bill from behind bars: "The sweeping legislation would abolish the shadowy court used to oversee American intelligence operations and release much of its work to the public. Writing the draft bill was 'the most difficult undertaking' of Manning's since she was sent to prison in 2013, she wrote."
> The crew on American Horror Story: Hotel can't tell the difference between all the hot brunette men on the show. 
> This Calculus teacher slayed as Drake from "Hotline Bling." 
> Justin Bieber continues his childish antics. 
> Jon Stewart signs 4 year deal with HBO to create short form content.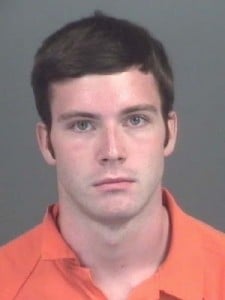 > 20 year-old man pleads guilty to "criminal sexual conduct" resulting from an encounter with a 15 year-old he met on Grindr.
> Dancing with your friends is good for your health: "Not surprisingly, those who did full-bodied exertive dancing had higher pain thresholds compared to those who were seated in the low-exertion groups. But curiously we also found that synchronization led to higher pain thresholds, even if the synchronized movements were not exertive. So long as people saw that others were doing the same movement at the same time, their pain thresholds went up. Likewise, synchronized activity encouraged bonding more than unsynchronized dancing, and more energetic activity had a similar effect – it also made the groups feel closer."
> Amazon opened its first physical book store today.
> Was T. Rex a cannibal? "A 66-million-year-old fossilized tyrannosaur bone unearthed in Wyoming's Lance Formation in June is providing new evidence that T. rexes were sometimes cannibalistic. A recent analysis of the bone revealed tooth marks in the pattern of a typical T. rex's chompers, according to Loma Linda University paleontologist Matthew McLain, who presented the findings at the annual meeting of the Geological Society of America in Baltimore on Sunday."
> Paul Ryan promises a "very specific agenda" of Republican ideas in the coming months. 
> Alabama says $200K bill for fighting gay marriage is excessive. 
> Sneak peek at NBC's The Wiz Live! starring Elijah Kelley, Ne-Yo, David Alan Grier, Mary J. Blige, Common, and Queen Latifah.
> Ireland moves to decriminalize drugs such as cannabis, cocaine, and heroin: "It would remain a crime to profit – from either the sale or distribution of illegal drugs – but drug takers would no longer be criminalised for their addictions."
> Jon Hamm and Amy Poehler once hosted an Emmys loser party.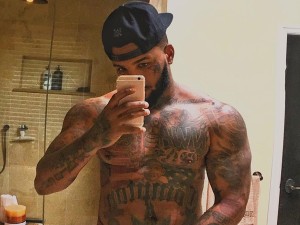 > The Game is showing off his package on Instagram again. 
> Twitter changes "favorites" to "likes." 
> Hillary Clinton wants to raise the minimum wage to $12 / hour: "Let's not just do it for the sake of having a higher number out there. But let's get behind a proposal that actually has a chance of succeeding."
> Harvard Professor Lawrence Lessig has ended his presidential campaign after failing to get a spot in Democratic party's primary debates.
> Public healthy officials in London issue warning over rise of "chemsex", predominantly among city's gay population: