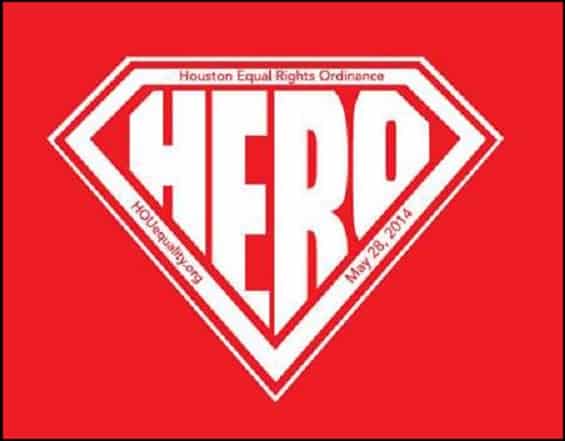 HERO appears to be in trouble.
Sixty-three percent of those who cast early or mail-in ballots voted against Houston's Equal Rights Ordinance, compared to 37 percent in favor, according to results posted shortly after polls closed at 7 p.m. Central. Because roughly half of voters were expected to cast ballots early or by mail, the results may be a good indicator of the final outcome. Election Day results will trickle in over the next few hours.
The early voting numbers are in line with predictions from experts, who've said they believe the ordinance will be defeated largely due to increased turnout in heavily Republican and African-American precincts. The 130,000 city voters who cast early ballots is more than double the number who did so in 2009, the last time the mayor's seat was open.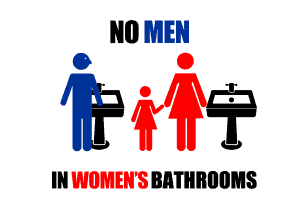 Groups supporting the ordinance raised more than $3 million, swamping opponents, but many voters apparently were swayed by the debunked transgender bathroom myth. HERO opponents, who've labeled it "the bathroom ordinance" and coined the slogan "No men in women's bathrooms," flooded the airwaves with misleading, fear-mongering ads suggesting it would allow sexual predators to prey on women and children.
From The Houston Chronicle:
"I have a problem with Proposition 1," said Frenchy White, 56, who voted Tuesday at Mount Olive Baptist Church in Houston's Third Ward. "I don't think men should be able to go into women's restrooms and put on lipstick. All men are not transgender. They are just going to go and rape girls."'
White, who said he was impressed with anti-ordinance advertising that emphasized the purported risk of sexual predators entering women's restrooms, said he routinely stands guard, arms crossed, as his four grandchildren – three girls and a boy – use such facilities.
"Women," White said, "are just going to have to get them a knife, some Mace or a pistol."
The ordinance would prohibit discrimination based on sexual orientation, gender identity and 13 other characteristics in employment, housing, public accommodations and city contracting. Houston is the largest city in the US, and the only major city in Texas, that lacks an LGBT-inclusive nondiscrimination ordinance.
After the City Council approved the ordinance in May 2014, Mayor Annise Parker and other officials rejected a petition seeking to repeal it, saying it didn't have enough valid signatures. Anti-LGBT activists filed a lawsuit, but a district judge upheld the city's decision, saying the petition contained widespread forgery. However, HERO opponents eventually obtained a decision from the elected, all-Republican Texas Supreme Court, ordering the city to repeal the ordinance or place it on the ballot.