POTUS. President Obama speaks at G20 conference in Turkey, responds to and fields questions regarding the terrorist attacks in Paris: ""If folks want to pop off and have opinions about what they think they would do, present a specific plan. If they think somehow their advisers are better than the Chairman of my Joint Chiefs of Staff and the folks who are actually on the ground, I want to meet them," Obama said. "And we can have that debate. But what I'm not interested in doing is posing or pursuing some notion of American leadership or America winning or whatever other slogans they come up with that has no relationship to what is actually going to work to protect the American people and to protect the people in the region who are getting killed and to protect our allies and people like France. I'm too busy for that."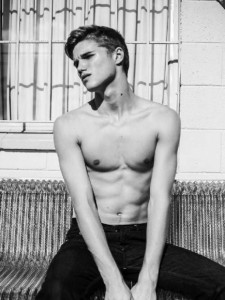 MALE MODEL MONDAY. Nick Truelove. 
XENOPHOBIA. GOP governors fail to grasp that they don't have the legal authority to tell President Obama that they will not accept refugees from Syria: "The Refugee Act of 1980 gives the President "broad discretion," as Ian Millhiser at ThinkProgress notes, to accept refugees, including those from Syria. He adds, "there is no lawful means that permits a state government to dictate immigration policy to the president."
BUSINESS. Marriott to purchase Starwood Hotels & Resorts: "The combined hotelier, to be based in Bethesda, would own or franchise 5,500 properties and be the only company to have more than 1 million hotel rooms. The cash and stock purchase marks the largest hotel deal since the private equity firm Blackstone Group bought Hilton Worldwide for $26 billion in 2007."
SPORTS. OutSports talks to 5 gay college basketball coaches about living in the closet: They "represented just a sampling of the closeted men in college basketball we met or talked with those 72 hours in Indianapolis. Some of them are from major Div. 1 programs. Others are at Div. 2 or 3 schools. All of them are scared."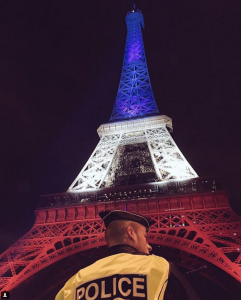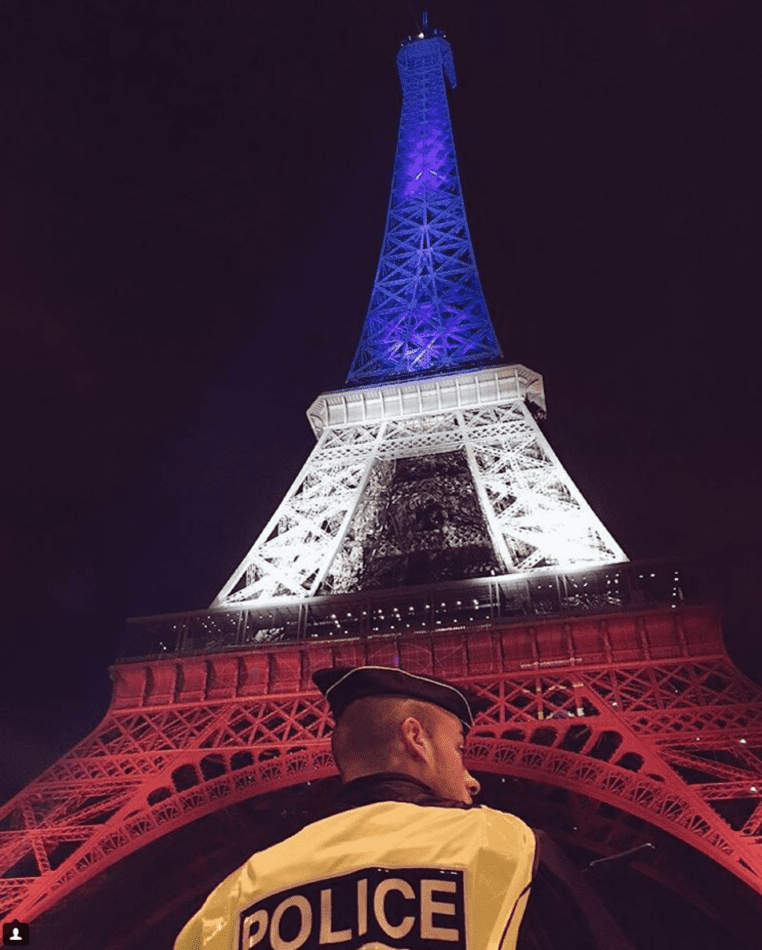 PARIS. The lights are back on in the Eiffel Tower, now in the tricolor.
MENTAL HEALTH. New study shows lesbians may be better than gay men in handling depression: "While both gay and lesbian partners offer support to a partner who's depressed, only lesbians tended to offer support back when they were depressed…Previous research showed that among straight couples, wives were more likely than husbands to offer support to a depressed spouse and they're also more likely to try to shield their depression from spouses."
MUSIC. Coldplay honors victims of Paris terror attack with cover of John Lennon's "Imagine." 
COMICS. Ezra Miller explains how his incarnation of The Flash will differ from that on the CW: "I hope to realize him as a person, and I think what's most exciting for me in superhero mythologies is when we feel the humanity of someone who is heroic — or the heroism of someone who is a flawed, deeply human person."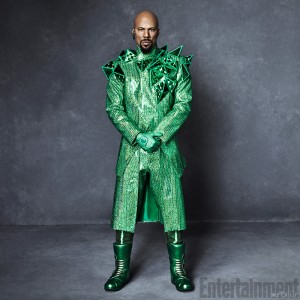 TELEVISION. First look at Queen Latifah and Common in NBC's The Wiz Live!
HEADLINE MAGIC. "Justin Bieber will do anything to top One Direction." "Sources say his team's found ways to pump album sales including bundling his new release, 'Purpose,' with tickets to two Staples Center shows last week — 'That would be nearly another 40,000 albums [sold] right there,' said a source."
INK. Adam Levine now has a not-so-little mermaid on his back. 
FILM. Carol director Todd Haynes to reunite with Julianne Moore for film Wonderstruck: "Wonderstruck follows the intertwined narratives of two deaf children, Ben and Rose. Ben lives with his family in Minnesota in 1977, and runs off to New York following his mother's death when a mysterious note shows up. Rose, who is locked in a house in 1927 New Jersey, also escapes to New York to see her idol, film actress Lillian Mayhew. The film is being produced by Christine Vachon, Pam Koffler and John Sloss."
JUSTICE. RBG talks about the interconnectivity of feminism and the gay rights movement: "It's a facet of the gay rights movement that people don't think about enough. Why suddenly marriage equality? Because it wasn't until 1981 that the court struck down Louisiana's "head and master rule," that the husband was head and master of the house. Marriage was a relationship between the dominant, breadwinning husband and the subordinate, child-rearing wife. What lesbian or gay man would want that?"