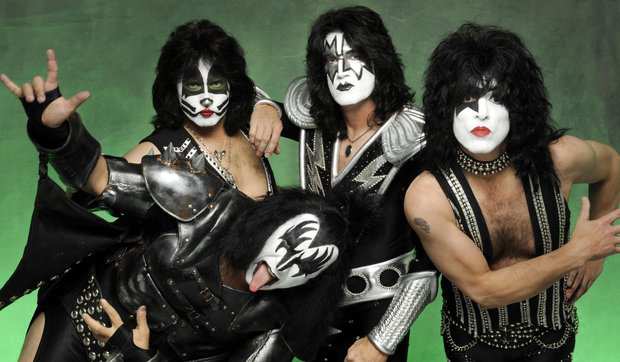 Paul Stanley, lead singer for the flamboyant hard rock band KISS, addressed longstanding rumors that he's gay in an interview with a New Zealand broadcaster recently:
"If I were (gay), I'd be proud to be whatever I am," Stanley said. "As long as you're a good person, sexual orientation and stuff like that is totally irrelevant."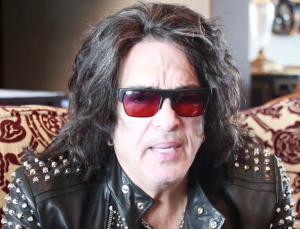 He continued:
"That being said, besides having four children, honestly, I never saw a guy where I said, 'Gee, that's a close second to a woman.' Honestly, I never looked and said, 'You know, if I can't have that girl over there, I'm taking the bloke,' you know what I mean? So that's always been really interesting — that some people can't find a way to take my comfort with sexuality to misreading it as something it's not.
"I more scratch my head at that. So that's always been something that was, and is, persistent. And I just kind of go, 'Well, the boys may not understand, but the women always did.' They got it in more ways than one!"
According to The Montreal Gazette, rumors that Stanley is gay — or at least bisexual — have been fueled in part by KISS drummer Peter Criss' 2012 memoir, in which he wrote that lead guitarist Ace Frehley gave Stanley oral sex during a threesome with a female groupie.
Regardless of Stanley's sexual orientation, KISS was largely the brainchild of the late Bill Aucoin, the gay manager who discovered the band.
Roman Fernandez, Aucoin's longtime partner, said last year:
"It's no accident that Bill managed KISS. It wasn't a coincidental match. KISS is a product of Bill's personality, his flamboyant nature. Certainly there were other people involved, like [producer, road manager and songwriter] Sean Delaney and [Casablanca Records founder] Neil Bogart. But Bill came from a TV background and always loved the stage. KISS was always a reflection of Bill's personality. It was a Never Never Land of sorts."
KISS recently completed its 40th Anniversary World Tour, but Stanley and Gene Simmons are the only original members still in the band.
Watch the interview below.