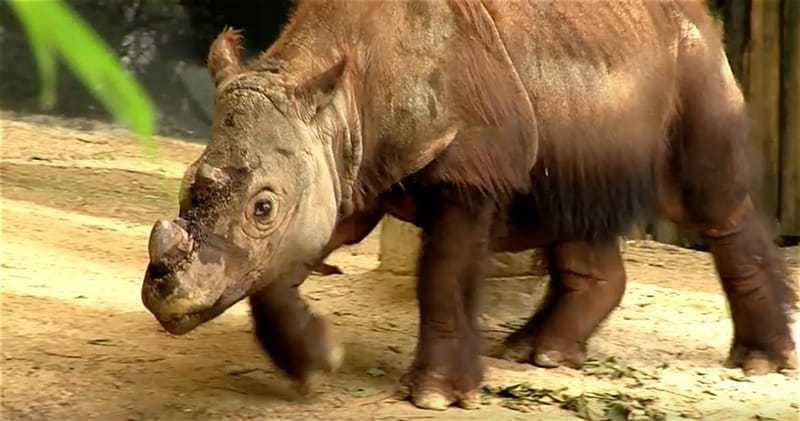 By Timothy McGrath
A young fella named Harapan is on the adventure of a lifetime. He's left his home in Cincinnati, Ohio and moved to Indonesia, where, if all goes as planned, he'll have enough sex to help repopulate his species.
Harapan, who arrived at his new home on Monday, is a Sumatran rhino — the last one in the Western Hemisphere and one of just around 100 left in the whole world. Born at the Cincinnati Zoo & Botanical Garden in 2007, he was the third of three calves born between 2001 and 2008 to parents Emi and Ipuh.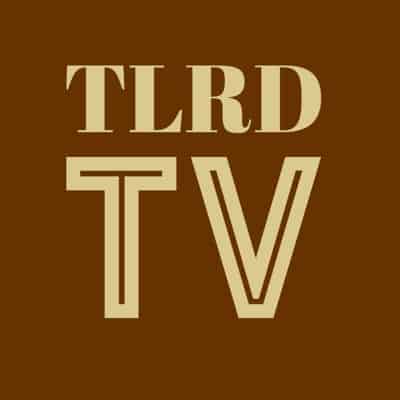 Harapan's departure marked the end of a Sumatran rhino captive breeding program that the Cincinnati Zoo has run since 1984. The program's future has been in doubt since Harapan's sister Suci died in March 2014. The breeding team had been hoping Suci and Harapan would be able to mate and reproduce, but she succumbed to a case of hemochromatosis just as Harapan reached sexual maturity. Harapan needed to go overseas to help his species survive.
"We know the right thing for Harapan and the species is to send him to Indonesia where he will have the opportunity to breed with females and hopefully contribute to the survival of the species," Dr. Terri Roth, director of the zoo's Center for Conservation & Research of Endangered Wildlife (CREW), said in August when Harapan's departure was announced.
"Despite the great personal sadness so many of us feel both about Harapan leaving and Cincinnati Zoo's Sumatran rhino breeding program coming to an end, we need to focus on all we have accomplished, for there is much to celebrate. The Cincinnati Zoo has had a profound, historic impact on the effort to save this species."
Harapan arrived in at his new home on Monday, joining his older brother Andalas at the Sumatran Rhino Sanctuary in Indonesia's Way Kambas National Park. Andalas, now 14 years old, was the first Sumatran rhino born in captivity in 112 years. He was sent to Indonesia in 2007 and successfully impregnated a rhino named Ratu, who gave birth to a male calf named Andatu on June 23, 2012.
Good luck, Harapan.