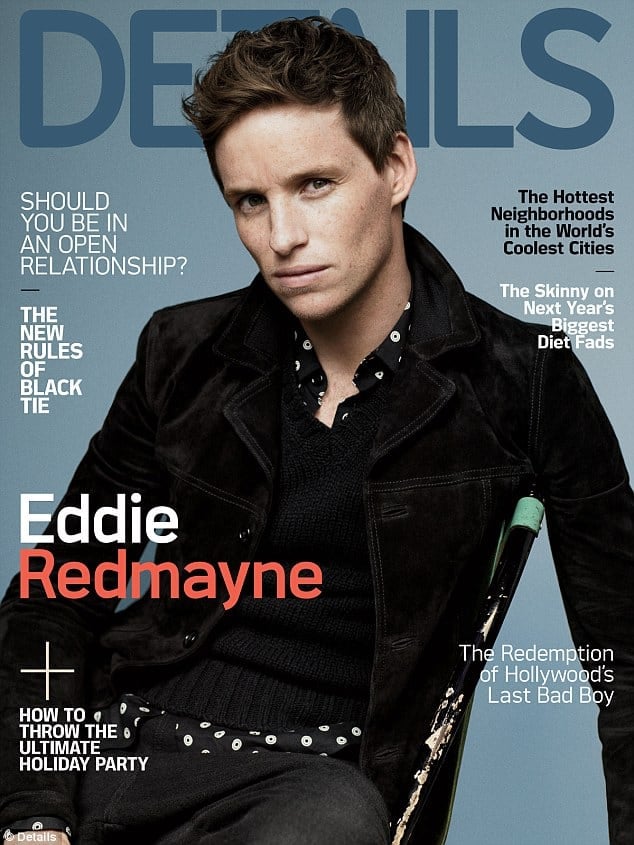 FAREWELL. Eddie Redmayne covers the last issue of Details magazine. 
X RATED. Gay adult film producer Michael Lucas being sued after renting a California mansion on Airbnb to film a gay adult movie and reportedly not disclosing what the house would be used for. The homeowner also alleges that the house was left in a filthy condition: "'Urine, semen and fecal matter were found on the linens, carpets, upholstery, walls, ceilings and in the hot tub,' according to the lawsuit filed Thursday by Acacia owner Kristina Knapic."
FILM. First trailer for Terrence Malick's Knight of Cups debuts.
COLBERT: Justin Bieber cancels appearance on The Late Show with Stephen Colbert, citing undisclosed personal struggles: "sometimes life kicks our a[**] and we need to deal with it."
DAHLING. Patsy and Edina (Joanna Lumley and Jennifer Saunders) were on hand for the British Fashion Awards in London.
NETFLIX AND CHILL. First trailer for Degrassi: Next Class drops.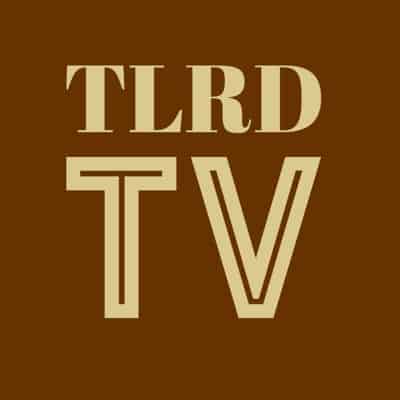 CHRISTMAS SHOPPING. The perfect gift for the Golden Girls fan in your life. 
WORLD. Turkey shoots down Russian airplane. Putin says it's a "stab in the back." President Obama: Turkey has a right to defend itself.
POLICE STATE. Chicago officials release video of 17-year-old black teenager Laquan Donald being fatally shot 16 times by white police officer Jason Van Dyke in October 2014. Prosecutors have announced they will charge Van Dyke with first degree murder.
MUSIC. Adele's 25 officially breaks the record for fastest selling album in the U.S. previously held by N'Sync's No Strings Attached.
https://twitter.com/LanceBass/status/669253082891616260?ref_src=twsrc%5Etfw
MAKE AMERICA GREAT AGAIN. Black Lives Matter protestor recounts the beating he was dealt at a Donald Trump rally after Trump egged on the crowd that was beating him: "They called me n*****, monkey, and they shouted 'all lives matter' while they were kicking and punching me."
ADVERTISING. Amazon takes used imagery from Nazi Germany and Imperial Japan to cover seats in NYC subway cars to advertise for its new show The Man in the High Castle. After taking heat on social media, Amazon announced it will pull the ad campaign. 
BLACK FRIDAY. Online shoe retailer Zappos will cover your pet adoption fees from Black Friday through Cyber Monday if you give a furry friend a forever home.
CLUELESS. Sarah Palin had no idea there was screening process for Syrian refugees so Seth Meyers had to explain it to her. 
MASH UP. Male model / math teacher Pietro Boselli meets Disney's Hercules.
https://instagram.com/p/-eVDTaPuW4/?taken-by=pietroboselli
ON THE TOWN. TMZ posts video of Michael Sam leaving LA restaurant with ex-fiance Vito Cammisano, prompting questions as to whether the couple is back together.