The NYC City Council will spend $6.6 million on programs to treat and educate New Yorkers with regard to  Pre-exposure prophylaxis (PrEP) and Post-exposure prophylaxis (PEP) in an effort to lower HIV infection with an end goal of ending the HIV/AIDS epidemic, Gay City News reports: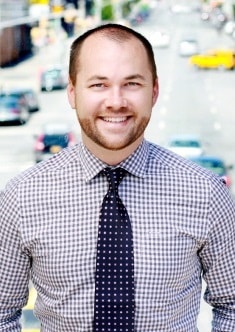 "This initiative will help continue to provide programs and education to raise awareness of this devastating epidemic," City Council Speaker Melissa Mark-Viverito said in a joint November 23 statement with Corey Johnson (pictured), the openly gay and HIV-positive Council member who represents Chelsea. "It is critically important that all New Yorkers do their part to fight the spread of HIV/ AIDS. The more we take advantage of these resources, the closer we'll get to ending the epidemic."
The plan, which was first proposed by leading AIDS groups in 2014, relies largely on using anti-HIV drugs in HIV-positive and HIV-negative people to reduce the number of new HIV infections in New York State from the current roughly 3,000 a year to 750 annually by 2020…
…"New York has a plan to end the HIV/ AIDS epidemic and now we've got to fund it," said Johnson, who chairs the Council's Committee on Health, in the statement. "Every dollar of the Council's $6.6 million contribution will bring us closer to achieving this goal."
According to the paper, money from The Council will go towards PrEP programs run by the Lesbian, Gay, Bisexual & Transgender Community Center, ACRIA, and TasP efforts at Housing Works, and at Amida Care. They'll also fund PEP education and training.