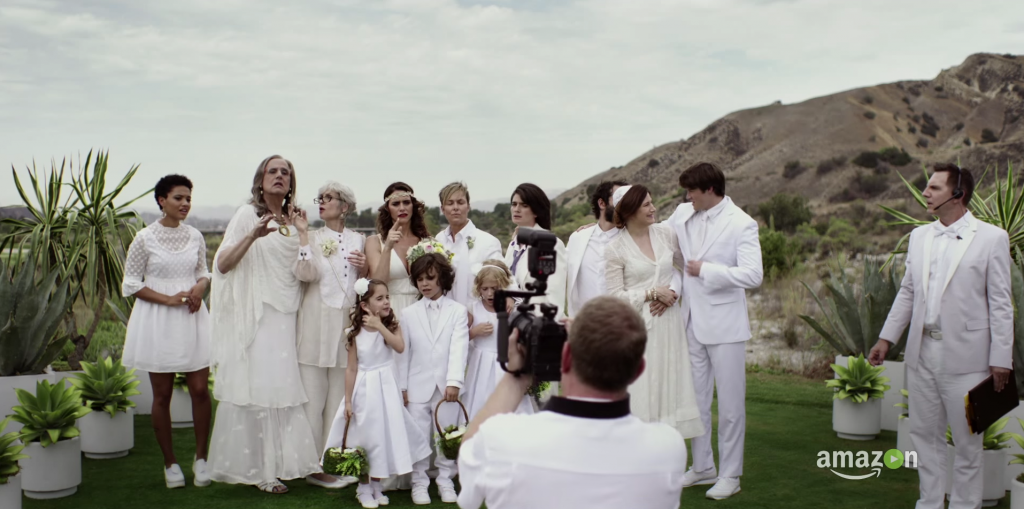 Fans of the hit show Transparent won't have to wait much longer for the highly anticipated season 2.
To help quench the thirst of the show's followers, Amazon yesterday released a new teaser trailer that shows the Pfefferman family in its usual state of hilarious dysfunction. From The Verge: "The whole family's trying to get together for a wedding photo — it looks like Sarah (Amy Landecker) is one of the two brides — but it's quickly submarined when the photographer calls Maura (Jeffrey Tambor) 'sir.'"
Transparent returns online for your bingeing pleasure on December 11.
Watch the trailer, below: