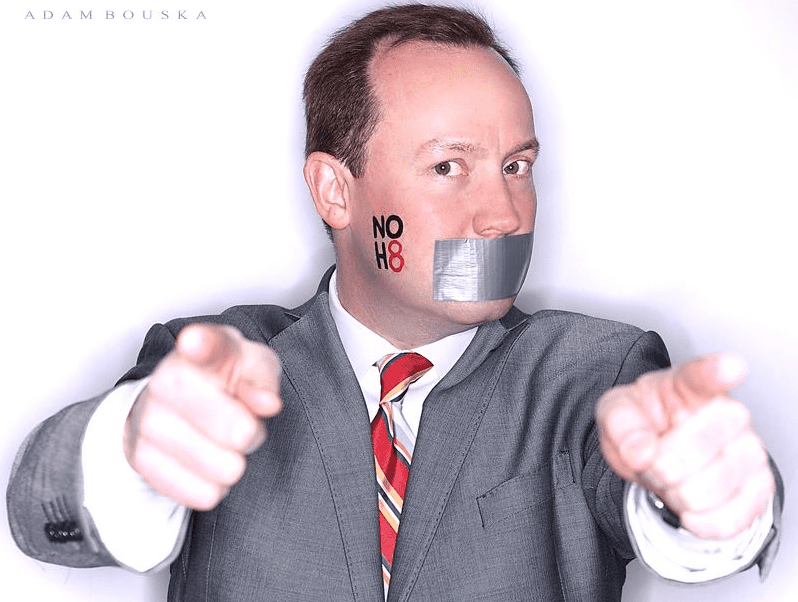 Texas Republican leaders are lashing out against the Dallas City Council over its unanimous vote Tuesday to strengthen nondiscrimination protections for transgender people.
State Sen. Don Huffines, R-Dallas, who authored an unsuccessful bill aimed at barring cities from enforcing LGBT protections, took to Facebook and Twitter on Tuesday to voice his displeasure about the council's vote. But Huffines was smacked down by City Councilman Phillip Kingston (above), a staunch LGBT ally. Here's the exchange: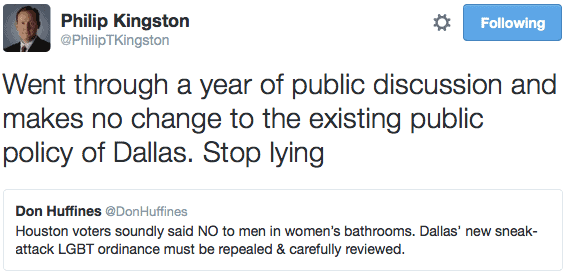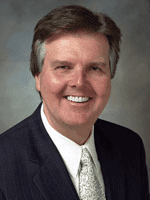 Also chiming in was GOP Lt. Gov. Dan Patrick, who spent $70,000 for a TV ad opposing Houston's Equal Rights Ordinance, which was repealed by voters last week. Patrick has even launched his own petition calling on people to "Say No To Men In Women's Restrooms."
"I was very proud to help lead the recent effort where an overwhelming majority of voters in Houston successfully voted down the misnamed and misguided HERO ordinance that was [defeated] last week," Patrick said in a statement Wednesday. "That's why yesterday's decision by the Dallas City Council, in a closed session, to fast-track the enactment of a similar ordinance to allow men in women's restrooms is both mind-boggling and appalling.
"This ordinance isn't about discrimination, it's about political correctness — and Dallas city leaders have put political correctness ahead of both common sense and common decency. The facts are clear. No woman wants a man to be allowed in a ladies' restroom or locker room, no matter the reason. And no man wants his wife, daughter, mother, or sister to be forced by law to contend with such uncomfortable, disruptive and potentially dangerous intrusion.
"This ludicrous ordinance, like the one in Houston, reveals officials who are totally out of touch with Texas voters, I have no doubt if this issue is put to the voters, as opposed to being decided without adequate public notice and discussion, the people of Dallas – like those in Houston – will give it a resounding no."
Kingston also responded to Patrick, according to The Dallas Morning News:
"The Lieutenant Governor is infamous for fomenting mob mentality against the interests of minorities," says Dallas City Council member Philip Kingston via email. "In Dallas we believe in equal protection under law."
As Kingston points out, Dallas already had an ordinance prohibiting discrimination against transgender people prior to Tuesday's vote. The amendment the council approved Tuesday merely updated the city's transgender protections to make them more clear and accurate.
The council approved LGBT protections in employment, housing and public accommodations in a 13-2 vote in 2002. And in the 13 years since the ordinance took effect, there have been a total of zero reports of men dressing up as women to enter women's restrooms.