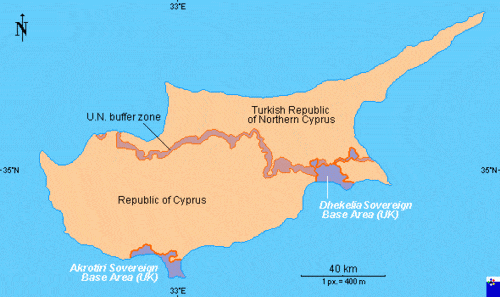 Legislators in Cyprus have passed a bill that will allow same-sex couples to enter into legally-recognized civil unions.
The favorable vote on The Civil Partnership Bill took place in the Cypriot House of Representatives on November 26 and was approved by a 39-12 margin. There were three abstentions.
"Same-sex couples and their families are just as deserving of protection as their heterosexual friends and neighbors," she said in a statement. "This is not about giving one group 'special rights' but about recognizing the wonderful diversity of families that live in Europe."
The British Commission in Nicosia, the Cypriot capital, also celebrated the bill's passage.
Cyprus is a divided island in the eastern Mediterranean Sea. Cypriot lawmakers in 1998 decriminalized homosexuality. Northern Cyprus — formally known as the Turkish Republic of Northern Cyprus — in January 2014 became the last European jurisdiction to legalize consensual same-sex sexual acts.
As The Blade notes, the British Commission in Cyprus celebrated the vote with the below tweet.
@UKinCyprus #CivilUnion bill passed by Parliament of #Cyprus. #humanrights #LGBT @AcceptCY #historymadeCY pic.twitter.com/10zWZjEeuU

— UK in Cyprus (@UKinCyprus) November 27, 2015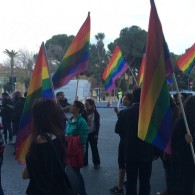 On the impact the vote will have on gay adoption, The Cyprus Mail adds:
Despite carrying the full force of traditional unions between two persons, regulating such issues like inheritance, adoptions are forbidden for couples entering into a civil cohabitation.
The prohibition – which some argued is discriminatory – applies to heterosexual as well as same-sex couples.
In theory, however, one or the other individual in a partnership would be able to file for adoption.
That's because adoption laws allow individuals who are single to adopt children.
On the other hand, MPs had been reluctant to amend current adoption laws, which do not cover civil partnerships.
(Photo at right via Twitter)