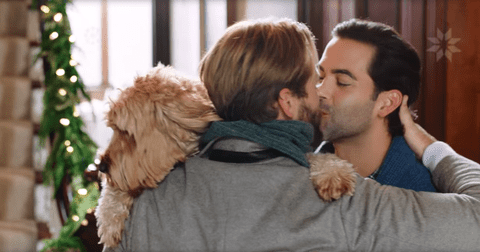 A holiday-themed ad from fashion retailer Nordstrom features a handsome gay couple celebrating being reunited with a kiss.
The description of the video on Nordstrom's YouTube channel reads only, "Home is the heart of the holiday season." In case handsome guys kissing isn't enough to lure you in, there's also an adorable fluffy dog.
The video titled "The Homecoming" is also posted as the featured video on Nordstrom's YouTube page.
Check out the ad, below:
https://www.youtube.com/watch?v=052pWUSy7P8&feature=youtu.be