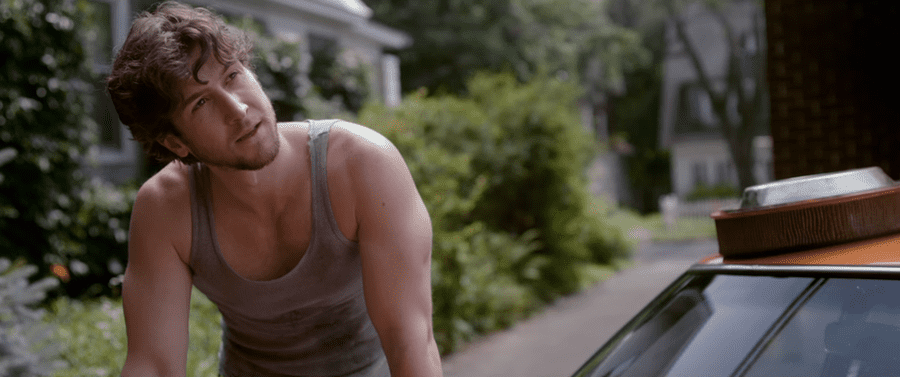 Gay indie comedy 4th Man Out looks at what it's like to be a small-town, blue-collar mechanic and come out of the closet to your best bros.
Directed by Andrew Nackman and written by Aaron Dancik, the film tracks a group of four friends who try to find a boyfriend for their recently out buddy.
"Lanky, unassuming Adam (Evan Todd) is an upstate New York garage mechanic who spends most of his off hours hanging out with longtime best friend, Chris (Parker Young). Alongside mates Ortu (Jon Gabrus) and Nick (Chord Overstreet, "Glee"), they form an inseparable quartet dedicated in classic heterosexual bro fashion to the pursuit of sports, beer, chicks and gay jokes. Only trouble is, Adam (who's actually dated women in the past) is gay, and figures it's finally time to break the news to his buddies. After a drunken night's birthday celebration, he does so. Chris tries to be cool about it, none too successfully; the others are haplessly frank in their bafflement."
You might not recognize Overstreet at first in the trailer as he's jettisoned his blonde 'do for a more lumbersexual look.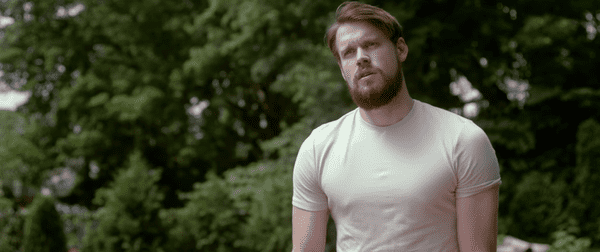 The film played at this year's Outfest in LA and will be released in theaters and VOD on February 5.
Watch the trailer for the film along with a clip where the straight guys explain Grindr and gay dating apps to a clueless Adam, below.